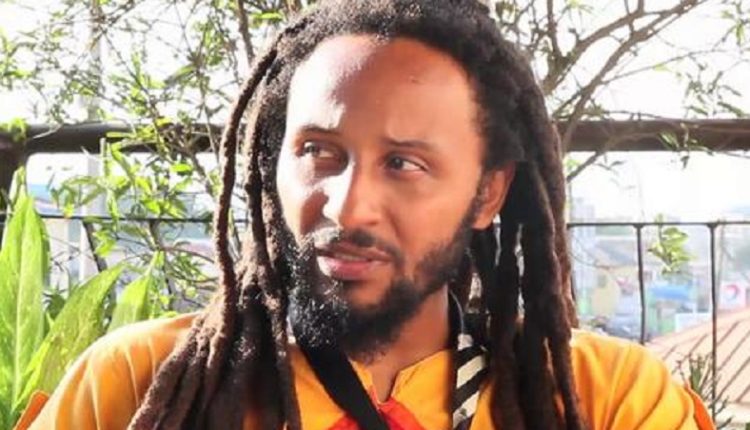 Step down as Chale Wote CEO for investigations if you're innocent – Kubolor to Mantse Aryeequaye
Rapper Wanlov da Kubolor has responded to Mantse Aryeequaye shortly after the latter released a statement denying allegations of abuse against his ex-girlfriend.
According to Mantse, he has not abused or held anyone hostage, and he is prepared to face the consequencies if he is found guilty
About a month ago, Sionne Neely, a long-time partner of the Chale Wote CEO, released a damning statement, which claimed that she suffered severe abuse whiles with Mantse Aryeequaye.
Many people took to twitter to corroborate the story, including Wanlov da Kubolor, who called for the total boycott of Chale Wote Street Art Festival.
In a video sighted on Twitter by www.ghanaweb.com, Wanlov accused Mantse of using his relationship with the government to torment people who spoke about his abuse. He said it was not true that his ex-partner (Sionne Neely) has access to their apartment.
Wanlov claimed, that Sionne was sleeping at friends' and was going as far as disguising herself all to get away from Mantse.
He rubbished the accusation that people were out to tarnish his image and cause the collapse of Chale Wote, stating that if he was innocent as he claimed, he would have spoken to them about it, and not send the police to harass them instead.
He advised Mantse Aryeequaye to step down as the CEO of Chale Wote, and allow investigations to be conducted into the alleged abuse, and only assume his position after he has been cleared.
Watch the video of Kubolor below:
we wey we fool A #chalewote #fuckmantse #babylonboy #womanabuser pic.twitter.com/fsH9zAOA9s

— #RedCardMinstrelCycle (@wanlov) September 29, 2019