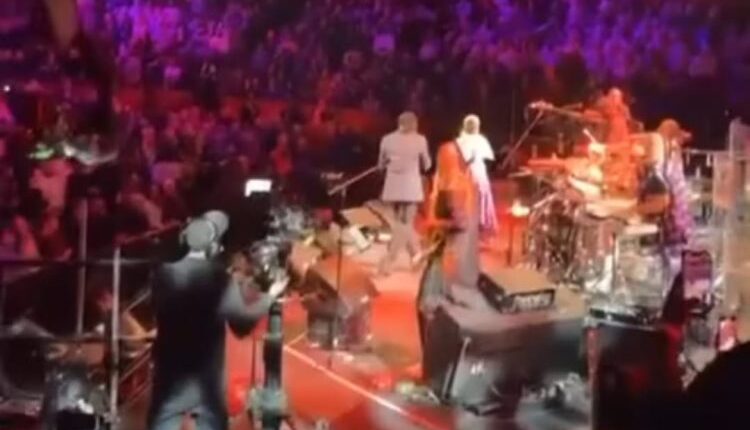 Stonebwoy and Angelique Kidjo electrify London with unforgettable 40th anniversary concert
A night to remember unfolded at London's iconic Royal Albert Hall as Ghana's reggae/dancehall sensation Stonebwoy joined forces with Africa's legendary music icon Angelique Kidjo for an unforgettable celebration of her 40th anniversary in the music industry.
This momentous occasion marked a tribute to Kidjo's extraordinary contributions to the global recognition of Afro-sounds, her profound impact on lives worldwide, and her unvacillating inspiration to women across Africa.
Under the warm embrace of the Albert Hall, the two musical giants graced the stage, electrifying the audience with their latest collaboration, 'Manodzi', from Stonebwoy's acclaimed album '5th Dimension'. Their seamless blend of musical styles created an atmosphere of pure joy and camaraderie.
The night took an unforgettable turn as Kidjo, the Beninese singer-songwriter and five-time Grammy Award winner, took centre stage.
With her powerful vocals and captivating stage presence, she captivated the audience with electrifying performances of her most beloved hits, accompanied by the Chineke! Orchestra and an array of esteemed guest artists.
Kidjo's global reach and influence were evident through her extensive musical
This extraordinary concert marked the commencement of Kidjo's year-long world tour, set to traverse continents such as Australia, Asia, Europe, and South America, culminating in a grand finale at New York's prestigious Carnegie Hall in 2024.
repertoire, which effortlessly fused the rich traditions of West Africa from her youth with the vibrant sounds of American R&B, funk, and jazz while drawing inspiration from the diverse musical landscapes of Europe and Latin America.