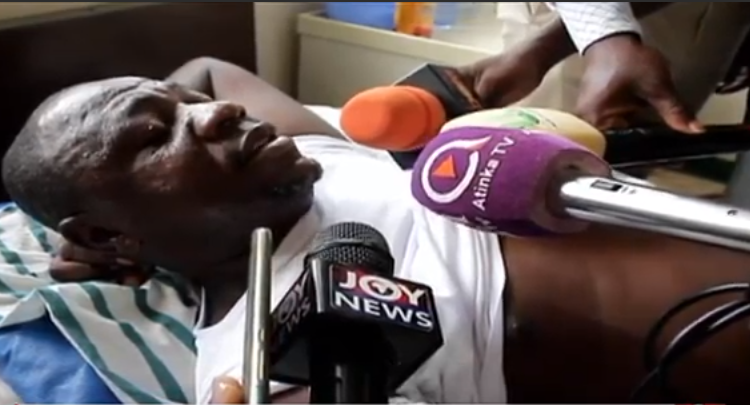 'I was in 2nd gear' – Surviving driver in Dompoase accident denies over-taking claims
The surviving driver in a gory road carnage that left at least 35 dead has broken his silence, refuting reports of over-taking.
"It's not true that I was overtaking another car. I was even on the second gear and that can't be a speeding gear" the driver spoke from his hospital bed at the Cape Coast Teaching Hospital in the Central region.
The country is in pain over another deadly car crash after the year 2019 ended with more than 2,200 road accidents recorded.
Some 29 bodies have been identified by Thursday, leaving several more bodies unclaimed in the head-on collision carnage that happened Tuesday.
The fatalities include an eight-month-old baby and her parents.
In at least one case, an entire nuclear family was nearly wiped in the accident that occurred at Dompoase on the Elmina-Komenda section of the Cape-Coast-Takoradi Highway.
Some eyewitnesses blamed the surviving driver whom they claimed, tried to overtake another vehicle but failed.
But strongly discounting the claim, the driver speaking in Twi explained;
"What happened was that there was an articulated truck that had stopped in the middle of the road and I tried veering off, in the process, the white bus ran into us.
"It wasn't easy. It isn't true I was overtaking any vehicle. I had to escape through the roof of the car to safety. I got injured on my chest, arm, and leg," he said.