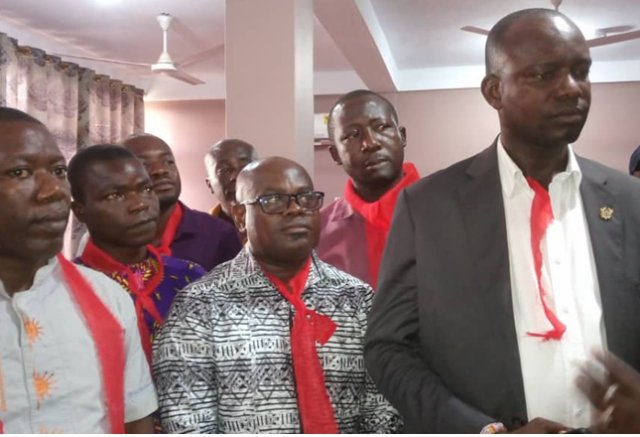 Teacher trainees return to class today after CETAG strike
After about a month of missing lessons due to a strike by their teachers, teacher trainees will resume classes today [Monday], as their tutors return to the classroom.
The teachers have been protesting the payment of their interim market premiums and book and research allowances.
They called off the strike last week after the National Labour Commission intervened, ordering both parties to resolve the issues within fourteen working days, beginning today.
Previous negotiations between the association and other stakeholders including the Ministry of Education, Fair Wages and Salaries Commission and the National Council on Tertiary Education (NCTE) were unfruitful.
According to the teachers, they will work within their means to recover the lost classroom hours.
The National Secretary of CETAG, Nathan Ohene Gyan, earlier said his outfit was pleased with NLC's intervention.
"We have been very clear and quite explicit in our language in what is expected of the two parties, we believe in the rule of law and the word that was given by the Commission is well with us. There is an element of compulsion in there which every one of us would have to respect."
CETAG had been on strike over the failure of the government to pay them their Interim Market Premiums and Book and Research allowance.
The teachers insist that they're now equal to their colleagues in other public tertiary institutions since the Colleges were upgraded to tertiary status, and so they must earn the same benefits.
The strike affected all 46 Colleges of Education, which were shut down indefinitely once the strike went beyond the 21-day threshold.
The National President of the Teacher Trainees Association of Ghana (TTAG), Anthony Dadzie, had previously suggested that the academic calendar be re-structured in favour of the students.
"The only thing we are looking at is the academic calendar and how we are going to cover the period that has been wasted. They have been on strike for about one month, we really want to come back to class. The semester would have to be extended or restructured because we will not have to be disadvantaged."
source: citinewsroom