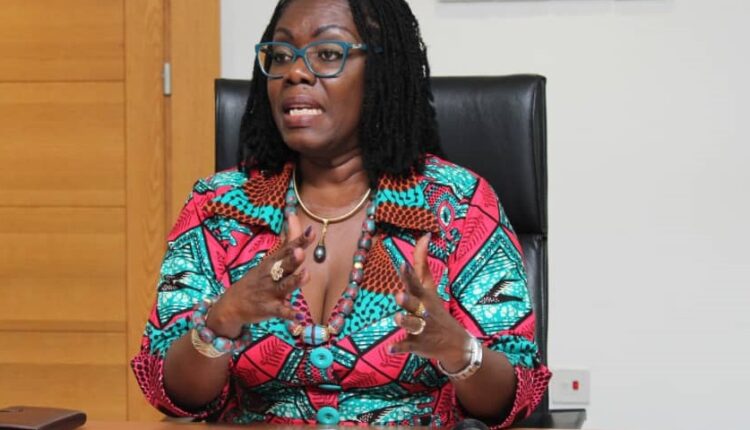 Telcos To Collaborate With BoG To Retrieve MoMo Funds – Ursula
Communications and Digitalisation Minister, Ursula Owusu-Ekuful, has assured that measures are in place for subscribers of deactivated SIM cards to retrieve their funds.
The sector minister was responding to concerns raised by numerous subscribers who find themselves unable to retrieve their funds after their SIM cards were deactivated.
"We continue to encourage the National Identification Authority (NIA) to assist people in obtaining their Ghana Card. We are also aware of the challenges faced by subscribers in accessing funds in their mobile money wallets.
"These subscribers will not be able to transact mobile money-related activities, however, we are working with the Bank of Ghana to ensure that these subscribers are able to retrieve funds.," Minister Owusu-Ekuful gave this assurance in Parliament on Thursday, June 8.
She further confirmed that collaboration with the Bank of Ghana is underway to establish procedures where affected subscribers can recover their funds.
The process will require the presentation of a valid ID and adherence to the necessary protocols.
It will be recalled that some nine million unregistered SIM cards were deactivated by telecommunication providers on Thursday, June 1.
This was in compliance with a directive by the NCA.
The SIM registration exercise was expected to have lasted for a period of six months but was extended several times due to challenges.
The final deadline ended on May 31, 2023, leaving many to rush to NIA district offices across the country for their Ghana cards.