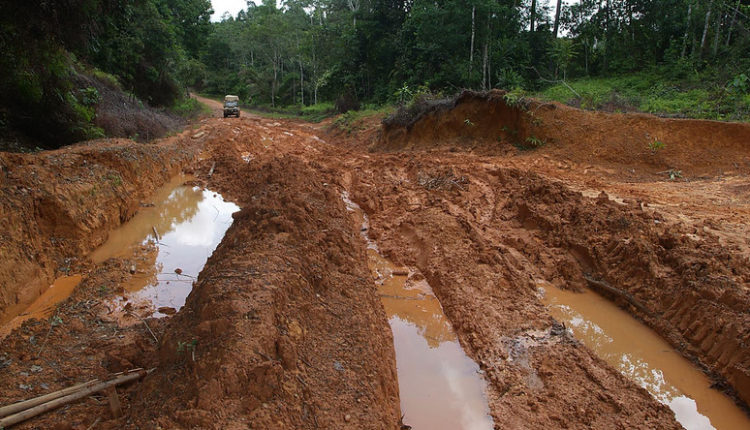 Ten cocoa road contractors asked to resume work immediately
Ten out of the thirteen contractors working on cocoa roads in the Central Region have been asked to move back to site to complete the projects with immediate effect.
Key among them is First Sky who is working on the Cape Coast-Twifo Praso road, which has been a pressing issue for the people of the Region, because it is the main road linking Cape Coast to the Northern part of the Region.
It is also the road that leads to the Kakum National Park, the most visited tourists' site in the country.
Regional Director of the Ghana Highway Authority, Samuel Kwasi Akuaku who disclosed this, announced that the contracts of two contractors had however been terminated.
He was given the status of road projects in the Region at the Central Regional Coordinating Council Meeting in Cape Coast on Thursday.
Mr Akuaku gave the names of the contractors whose contracts had been terminated as Loan Star and Kamsad Construction who were working on the Sekyere- Sekyere Odumase (10KM) and Ankamu Junction-Afransi-Agona-Swedru (16-32km) roads respectively.
The Cocoa roads project which began under the erstwhile National Democratic Congress (NDC) administration was suspended in July 2017 by COCOBOD under the Akufo-Addo led government, over discrepancies and financial irregularities in the awards of some of the contracts.
Mr Akuaku underscored the economic importance of the roads and reiterated the determination of the Authority to ensure all the roads were completed on schedule to promoted economic activities in the Region.
He also enumerated on a number of projects being undertaken by the Authority including the removal of unauthorised billboards which often impaired vision on the road.
Addressing the Council on the security situation in the Region, Commissioner of Police Paul Manley Awini, Region Police Commander, described the Region as relatively peaceful.
He, however, warned that the celebration of festivals came with a reawakening of dormant chieftaincy disputes which needed to be managed tactically and dispassionately to ensure they did not degenerate into full-blown security issues.
Other Heads of Department and Agencies including the Ghana Education Service (GES), Ghana Health Service (GHS), Ministry of Tourism and the Ministry of Trade and Industry all took turns to address the council.