The Four Ghanaians who bagged $24,000 dancing during pandemic
Four young Ghanaian entertainers had the unlikeliest of good fortune after being picked to entertain guests on a luxurious multimillion-dollar cruise ship before the COVID-19 pandemic.
They embarked on a journey abroad, determined to break free from the nighttime hustle on the streets of Accra, occasionally performing at pubs and beaches to scrape a living.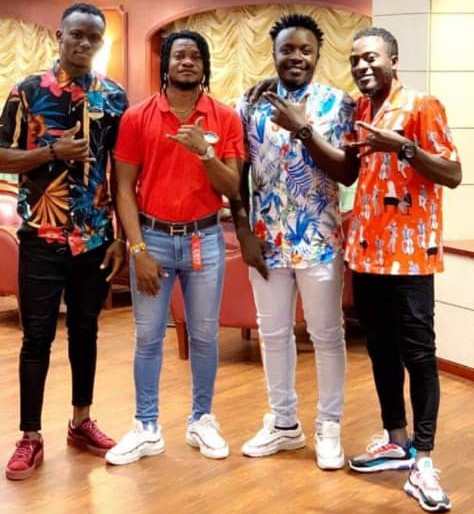 They had chased the deal for three years with only a slim hope of success.
But an agent finally linked them to Bor Productions, a UK-based company providing entertainment services on the MSC MUSICA cruise ship.
On its website, Bor Productions said they had created entertainment for theatres, television, cabarets, hotels, casinos and luxury cruise ships worldwide.
The four boys were not going to sing, dance or perform any act common to Ghanaians but put up acrobatic acts to entertain rich people enjoying life on a luxury yacht.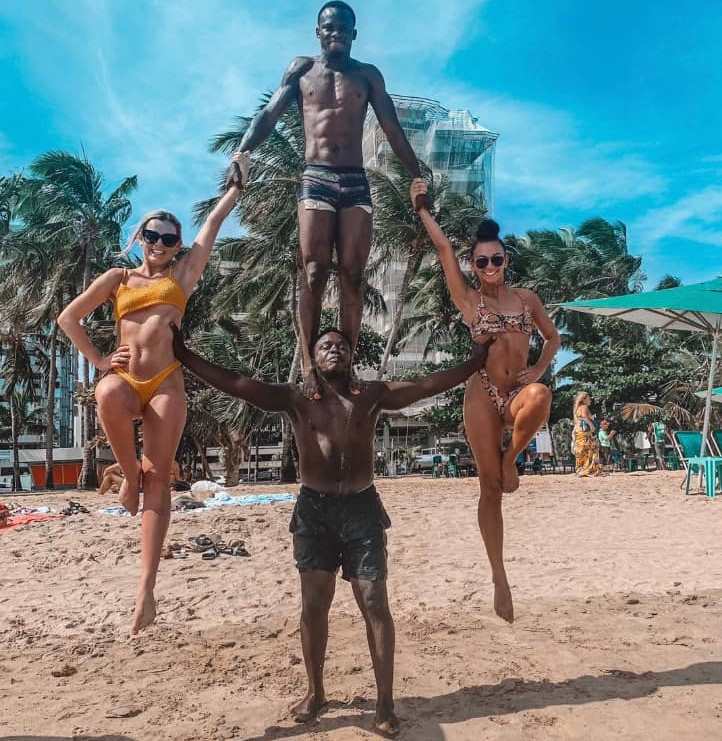 In Ghana, their talent is of little value, but the new job would fetch them US$1,500 each for every month at sea.
MSC MUSICA is one of 17 cruise ships belonging to MSC Cruises.
Headquartered in Geneva, Switzerland, MSC Cruises is part of the Cruises Division of MSC Group, a privately-held Swiss-based shipping and logistics conglomerate.
Sailing to nearly 250 destinations across five continents, MSC Group stated that it is "investing an industry-unprecedented €20.2 billion and will bring up to 27 newly built ships by 2030" for its luxury segment.
With smiles on their faces, the Ghanaians parked their baggage and left their families and friends to embrace the jackpot they had struck.
So, Clement Hammond, 34; Philip Quansah, 27; Mark Dortosen Nii Darko Quao, 26; and Charles Hughes, 30; landed in the port city of Marseille, France, the departure point of MSC MUSICA on November 10, 2019.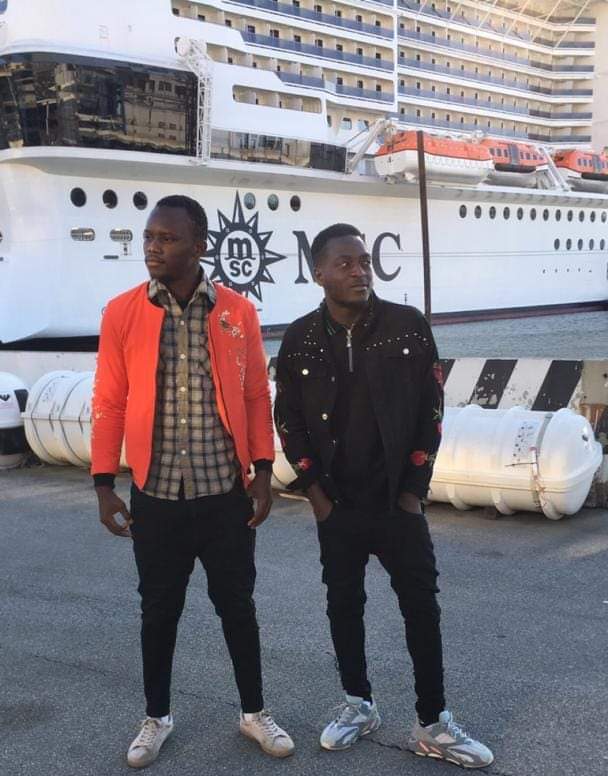 "It is not easy to get the opportunity to go and work in the vessel," Clement told theghanareport.com in an exclusive interview.
The gang of four met in James Town, Accra, several years ago. Recognising each other's unique talent, they formed a team.
From France, MSC MUSICA left for Italy and proceeded to Spain.
The luxury ride went further to Argentina and then to Brazil with thousands of holidaymakers onboard, reminiscent of the famous Titanic voyage, only their ship did not experience the catastrophe that befell the Titanic.
Watch the video below for some spectacular performances from the Ghana boys.
The MSC MUSICA is an extravagant, beautiful 'city' on the ocean, which promises an exciting experience beyond 'Cloud 9'.
MSC MUSICA is about 300m in length with over 1000 cabins or sleeping rooms majestically designed to accommodate high-end expectations.
It can accommodate over 3,000 holidaymakers with sophisticated systems to stay safe at sea for months.
Some more performances below.
With swimming pools, restaurants, pubs, entertainment theatres, spa, shops, library, casinos, playgrounds and many other attractions, passengers can never be bored.
The company has several packages, including excursions at various docking countries as they tour different destinations worldwide.
Take a video tour of the MSC MUSICA ship cabins and all entertainment areas.
The working area for the four men was the theatres, where they treated guests to performances including pan spinning, hat juggling and acrobatics.
The theatres host various events from hundreds of entertainers from different countries, so the Ghana boys perform three hours and six times a week.
Click this link to have a virtual feel of the interior of the yacht.
They worked for four months until February when the COVID-19 disaster struck.
China's infection had reached Italy and was spreading like wildfire to other European countries and South America.
The cruise had to end in Brazil.
A detour to Italy became impossible as the Italians closed their port because of the exponential rise in COVID-19 cases.
MSC MUSICA had to stay in the Brazilian capital, Sao Paulo, for several days.
Uncertainty and fear gripped some occupants as the outside world battled an unprecedented scourge.
The worsening situation across countries prevented any short stops along the cruise route, compelling their operations to be suspended with merrymakers disembarking.
Subsequently, Bor Productions acquired flight tickets for the Ghana boys to return home.
But Clement, Mark, Philip and Nii Darko were faced with another hurdle.
Ghana's airports had been shut, and all borders closed on March 22 2020, to restrict further importation of the virus.
The four, however, thought that the first week was going to be flexible to allow Ghanaians abroad back into the country.
Clement indicated that they got a KLM flight expected to travel from Sao Paulo to Amsterdam, Holland, on March 23.
They had expected to make a transit in Holland to connect with another flight to Ghana.
They were told their flight to Holland was operational at the Sao Paulo airport, but the flight from Holland to Ghana was cancelled".
The four had no choice but to carry their luggage back to the ship.
After several enquiries, they discovered a flight from Ethiopia to Togo. The airports in the two African countries were still operational at the time, with flights departing and arriving daily.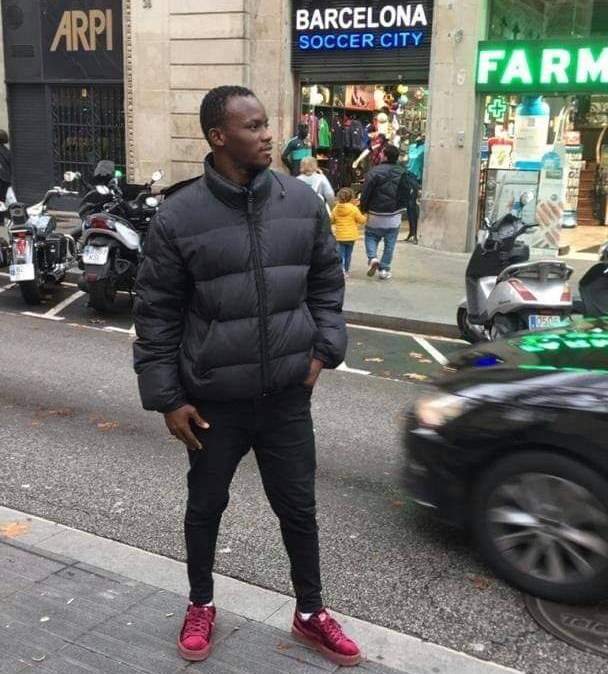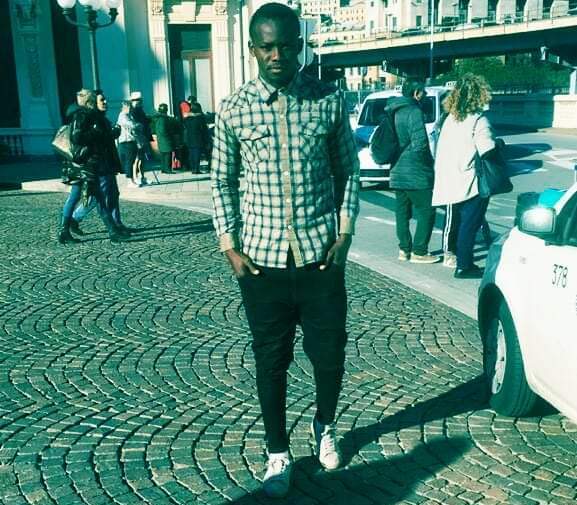 With Ghana sharing a border with Togo, they were confident that they could find their way into their homeland by land via the Aflao border in the Volta Region as long as they can land in the French-speaking country.
After discussions with their employers, they departed Brazil on March 25 and landed in Ethiopia on March 26.
They received the shock of their lives the following day.
Ethiopia Airlines told them that the flight to Lome had been cancelled because Togo had also shut its borders with flights barred from their airport.
They were dejected without any idea how to exit Ethiopia.
That was the beginning of another nightmare. They could not get into the city of Addis Ababa after checking in at the airport because they needed a visa to stay for additional days in Ethiopia.
Additionally, they required a certificate to show that they were clean of the COVID-19 virus.
Ethiopia Airline did not refund the ticket's cost but promised coupons to be used for a future flight.
They had to squeeze themselves to sleep at the airport on small seats compared to the luxurious ship's very comfortable rooms.
There were thousands of other nationalities also stranded at the airport.
They went one week without bathing or cleaning up.
At that point, their luggage had been transferred already en route to Togo, hence no extra clothes to replace their sweaty, dirty apparel.
"It is not easy at all because you are not taking your bath, you are not doing anything, and even the food is one way. We were in one dress for that whole week because our bags had been flown to Togo".
They met Maxwell Doe Ditsa, one of six missionaries of the Good News Outreach Ministries, in their moment of despair.
The church had gone for evangelism in East Africa and was trapped in Ethiopia on the return journey.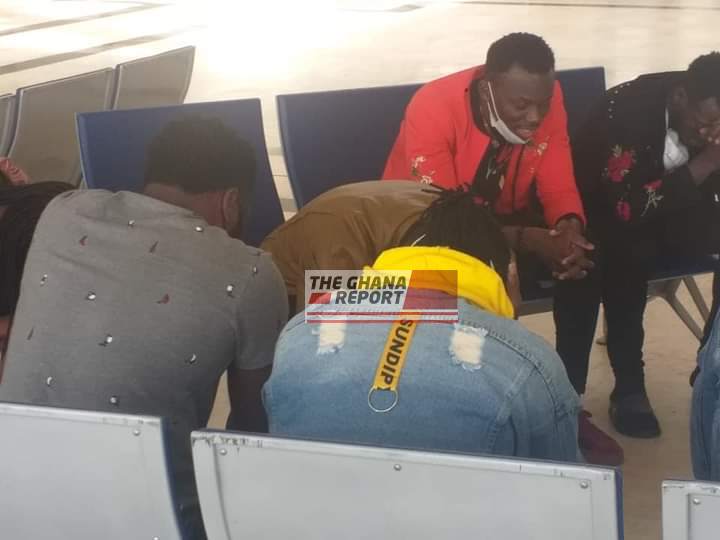 Upon interaction, they discovered that Maxwell and his team were Ghanaians.
The two groups decided to stay together as they went through a terrible experience.
After several days, the Ghanaian Embassy responded after the Good News Outreach Ministries leader made some calls to officials.
They had to acquire Ethiopia visas to be allowed into the city, and they were "sent straight into a hotel for quarantine.
They had to pay the country's authorities to be quarantined for 14 days as strict anti-COVID-19 measures had been rolled out to tackle any spread in Ethiopia.
A bus came to the airport and transported them to the quarantine facility, Clement narrated.
He said the Ghana Embassy helped with the arrangements and provided accommodation for them after the quarantine period when they tested negative for the coronavirus.
They were eager to hear good news from the Ghana government for evacuation, but none came.
For more than three months, they witnessed other nationals being airlifted, but no news from the Ghana government.
The Ghanaian embassy requested their details, but there was no information regarding when they would be evacuated, like how the US and other European countries were "coming for their citizens".
Coincidentally, some Ghanaian footballers, including Black Stars defender, Lee Addy, were also stranded in another city in Ethiopia.
The Ghana Football Association (GFA) intervened after the players' agitations to be evacuated by any means necessary, making their voices heard in a viral SOS video message.
The four men were scheduled to join the 21-man football contingent on an agreed flight to neighbouring Togo and then proceed by bus to Ghana.
GFA made a special arrangement for border security to allow the contingent into Ghana.
"And that was when we also joined them to be evacuated to Togo," Clement narrated.
On the day of the trip, the airline agreed to carry only Ghanaians and a few people making a transit in Togo to New York.
After boarding, the flight was grounded for two hours before they were given clearance to take-off.
They were full of excitement when they touched down in Togo.
They crossed their hearts, thanking their stars for being closer to home after their five-hour flight.
They were handed to the waiting Ghanaian party comprising GFA officials, immigration, police and other security personnel at the Ghana-Togo border.
Immediately, they were given hand sanitisers, face masks and transported to the Ghanaman Soccer Centre of Excellence by road for another 14 days quarantine.
The next day, Saturday, July 18, their samples were taken by the COVID-19 team from the Ghana Health Service (GHS) for tests.
The results came out negative. After two weeks, they were released to join their families.
The MSC Cruises expect to resume operations under a strict insurance policy that covers any COVID-19 related risks.
Strict adherence to all COVID-19 protocols is expected to be rolled out.
The four are not averse to another adventure at sea.
Even though some MSC Cruise ships have resumed operations with tours to different countries, the MSC MUSICA is yet to set sail.
Clement and his team occasionally meet to train as they prepare to embark on another trip exhibiting their talent to the world to make a living.
You might also be interested in: