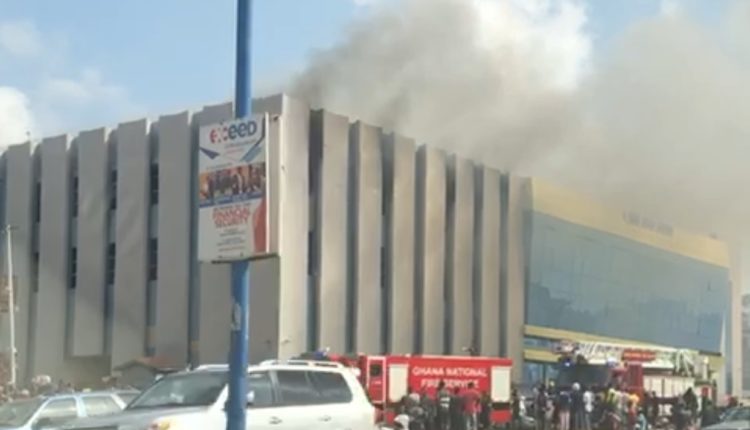 The Ghana Revenue Authority Office near Nkrumah Circle on fire
The Ghana Revenue Authority Office near the Kwame Nkrumah Circle is in flames.
The cause of the inferno is unknown but as of 9 a.m, smoke was billowing from the roof.
The office was jammed with human and vehicular traffic as hundreds of people throng to the area to catch a glimpse of the incident.
Eyewitnesses say the smoke began to cloud the building around 7.30 am and personnel of the Ghana National Fire Service at the Kwame Nkrumah Circle were alerted.
At least six fire tenders responded to the calls from the public to extinguish the office which is also the Head Office Annex of the GRA.
The raging fire ripped through the building shattering glass windows and causing extensive damage to the building's roof.
Fire fighters remain tight-lipped on the cause of the fire except to say that it is under control and their focus is to douse the inferno.
However, the more the fire officers spray the building the more flames build up.