The Ghanaian woman who 'went mad' in Oman after rejecting sexual advances
In the quest to search for greener pastures, Jamila Tahiru left Mamprobi in Accra for Oman in the Gulf.
But she has returned deranged.
The 23-year-old single mother said she wanted to give her seven-year-old daughter the best in life so had to work hard.
She left Ghana in November 2018 to Oman through an agent.
"My agent told me I was going to work with a family as their house help, I was promised good money," she said.
The JHS graduate said she lived peacefully with her madam, an old woman, and her family. Their household included the grannie, her son, and his wife.
She said she rendered her services assiduously until one day the married son expressed sexual interest in her.
"When I rejected the man's proposal to me, the whole family's attitude towards me changed," she said in Twi.
She explained the family grew cold and hostile towards her. But she said she was not too worried. "I knew what I was there for so I focused on my job," she said.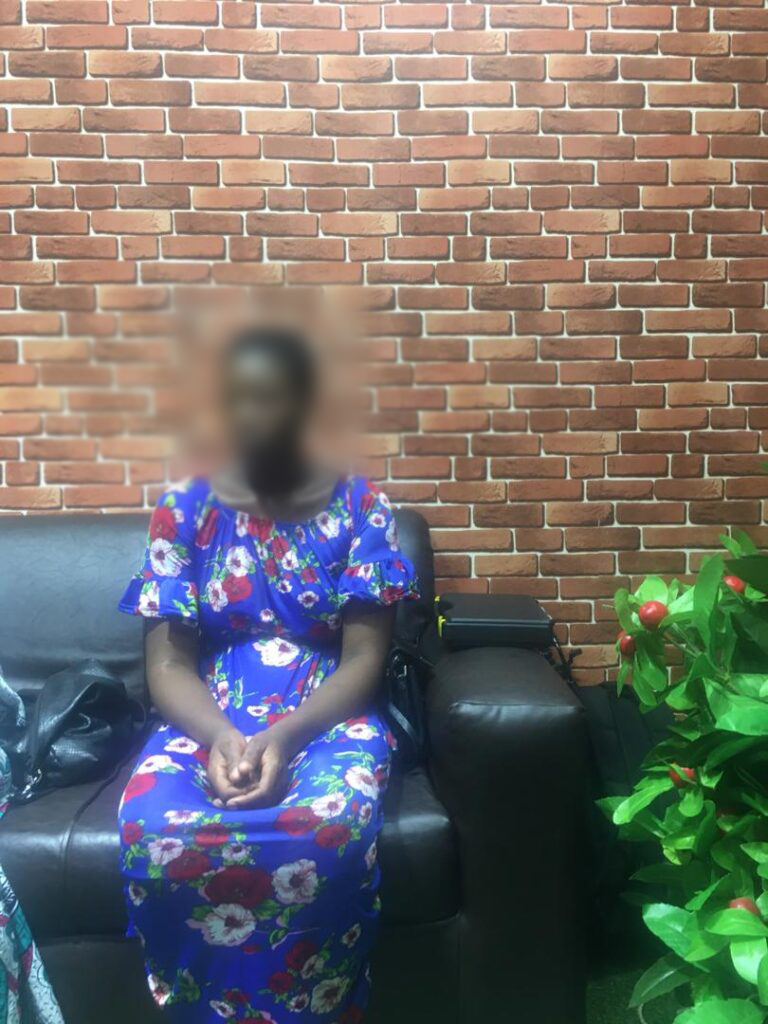 According to her, a few weeks after, she had a severe stomach ache, one that made her think she was probably developing a stomach ulcer.
That was the beginning of Jamila's ordeal.
"I was taken to the hospital, where my blood samples were taken then I was given an injection, the doctor told me I should report if the pains persist but before daybreak the following morning, I started hearing voices in my head, heart and around me"
"I called Hon Kennedy Agyapong in my heart to come and rescue me," she said.
Jamila's condition kept deteriorating, she became of no use to her madam, so she was sent back to Ghana.
"One morning, my madam called and asked that I write any country I want to go to on a paper, so I wrote Ghana and the next thing I remember was that I was at the airport in the care of a stranger"
"Even right now my madam is telling me that I am a lucky girl, they are all listening to us right now," the mentally unstable mind told Crime Check Foundation in an interview.
Jamila cannot have a decent conversation without veering off the subject of discussion. She said she suspects she was feed something harmful to create conditions for her to need medical attention and eventually get injected with whatever may have made her unstable.
Her devasted mother, Adiza, couldn't hold back her tears as she expressed mixed emotions at her daughter. She said her Jamila failed to listen to her advice.
She was angry and sorry for her daughter.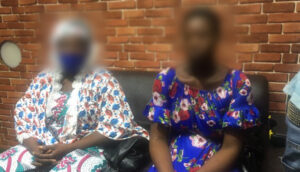 "All this wouldn't have happened if she had listened to me, I told her not to go after her first failed attempt but she ran away when I traveled to the North for a funeral.
"She came to Ghana without anything after serving for almost two years. She didn't even come with a bag…she arrived at the airport barefooted" she added.
According to Jamila, she could not pick any of her belongings. "I left all my money inside the cardboard," she said.
The 23-year-old has been home since her arrival in October, her unemployed mother has not been able to raise enough money for the hospital.
"I am pleading with Ghanaians to help me save my daughter, I beg," she said amidst tears.
Crime Check Foundation gave Jamila GHC 500 to start the medical treatment at the Accra Psychiatric hospital.