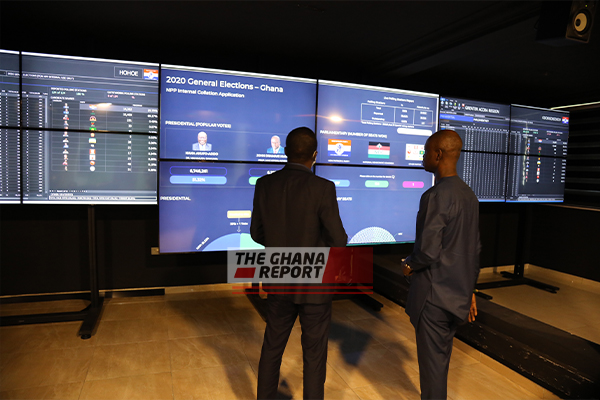 The GhanaReport Granted Exclusive Access To NPP Strong Room
The Ghanareport has been granted exclusive access to the ruling New Patriotic Party's strong room and collation center which was created some years ago to generate pink sheets from various polling stations for collation and interpretation.
The Strong room of the NPP presented real time data which projected President Akufo Addo as winner of the 2020 elections with 51.32 percentage of the total votes cast in this year's general elections.
Head of the NPP Strong room, also Director General of the National Communications Authority, Joe Anokye took reporters from the Ghanareport round the internal collation center which for many years has been designated for the collation of votes from constituencies.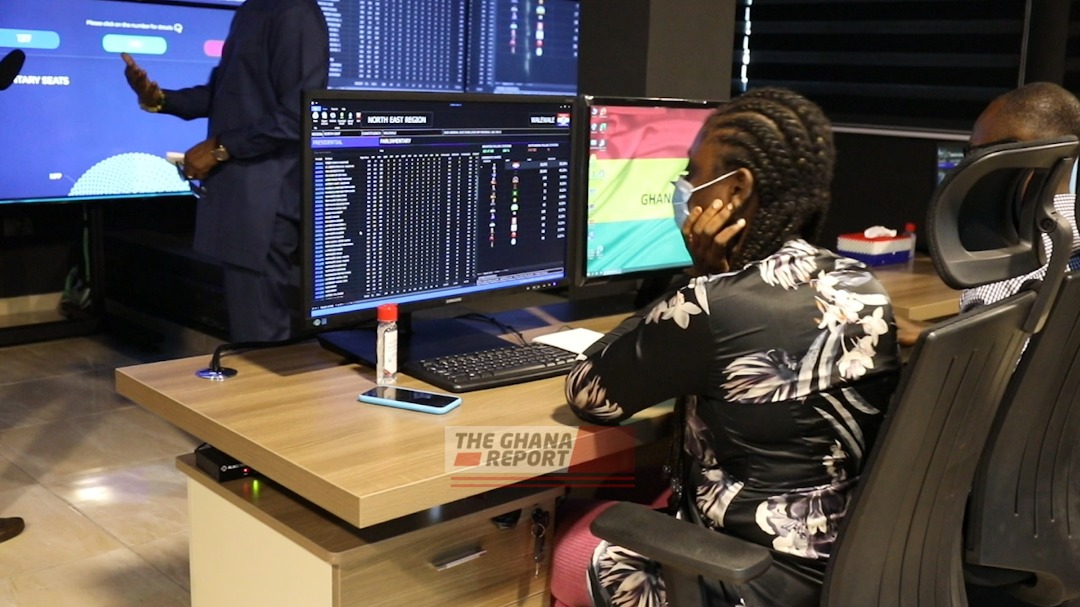 The collation center consists of giant screens where collated results are projected and subjected to thorough scrutiny before being added to the national tally by a team of dedicated volunteers.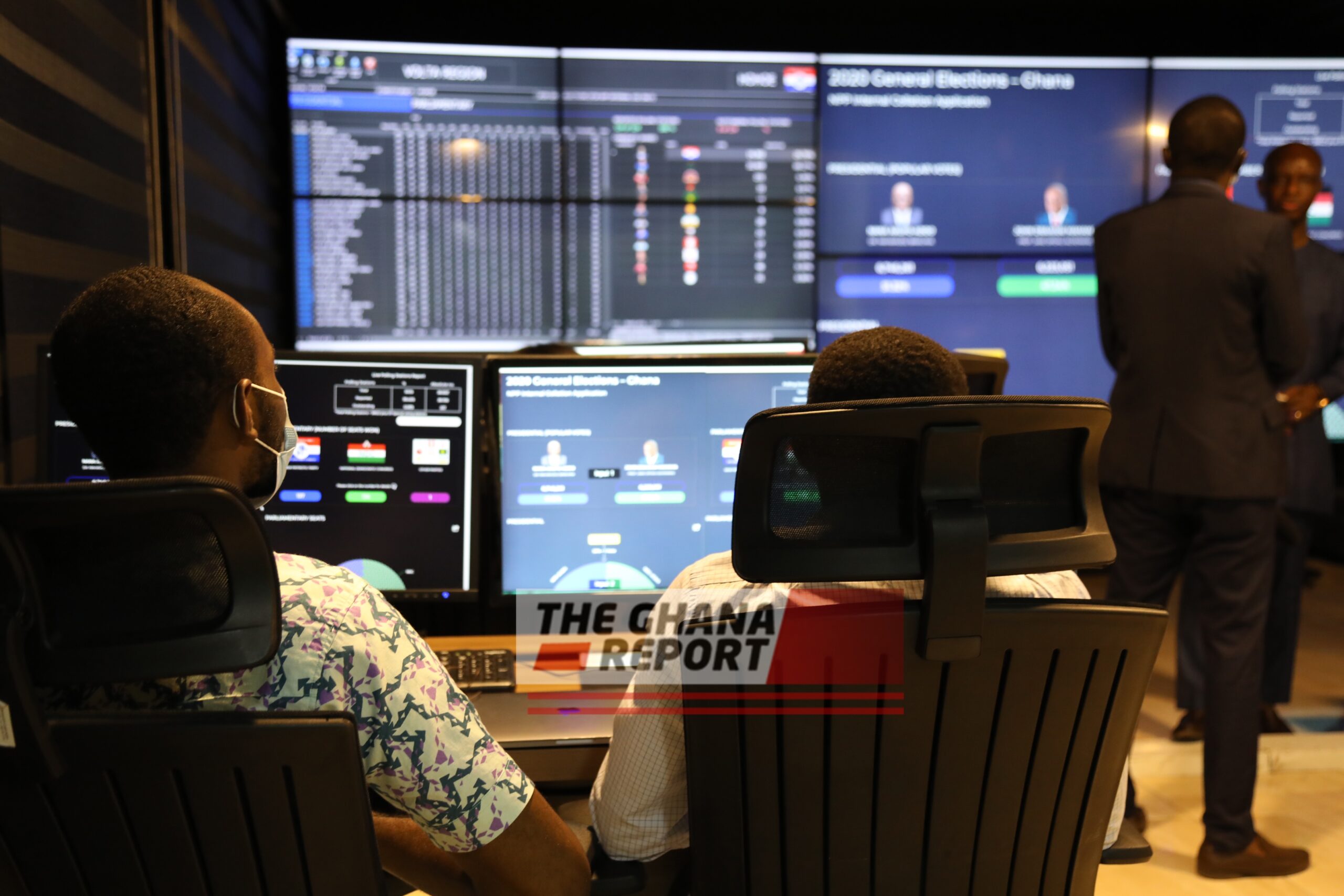 Mr. Joe Anokye reiterated the robust nature of the system and showed how over a thousand volunteers had been engaged by the Party to help it collate and tally its votes from the over 30,000 polling stations across the 16 regions of Ghana.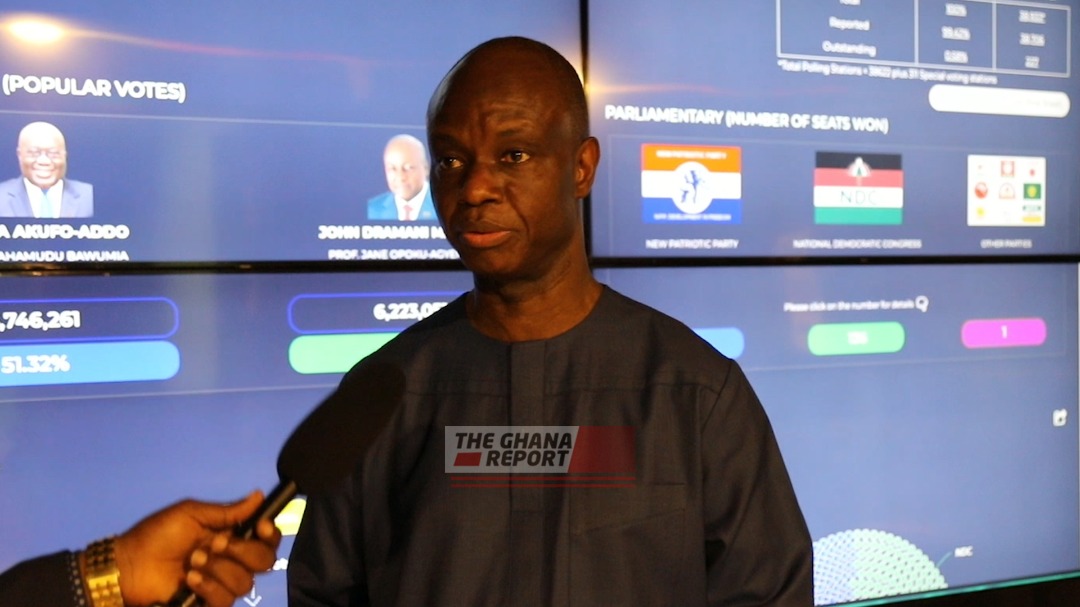 The strong room according to Mr. Anokye has contributed to consolidating Ghana's democracy and helping the NPP boost its image and credibility by reducing the high perception and incidence of electoral fraud that have characterized previous elections in Ghana.
He again advised the opposition NDC to rather channel resources into building its IT infrastructure within its collation center, instead of resorting to needless demonstrations.
COMPARISON OF NPP AND NDC's STRONG ROOMS
The NPP on the 8th of December 2020 granted access to media personnel to its strong room where it has for years independently collated its own results and displayed on huge screens figures which clearly put its candidate President Akufo Addo ahead of John Mahama.
The tour ended with an address by Joe Anokye who took time to explain how the party had improved and strengthened its system to collate certified results from the 33,367 polling stations across the 16 regions of Ghana.
The opposition NDC despite mounting a fierce resistance to the declared results has taken to the streets in series of demonstrations to register their displeasure over what they claim was a rigged verdict.
When pushed to provide further and better particulars on figures projected by their strong room, the Party insisted it is gathering enough evidence for a possible legal showdown.
Watch Video Below