The man who paid GH₵975 per week to stay alive
Social media was awashed last month with the death of Kofi Shim (left) and Ray Styles( Right)
Sleep came hard for me on Sunday, November 8, which is a rarity. I'm usually out in less than 10 minutes after landing on the bed.  But last Sunday, I must have stayed awake for more than two hours— sharing time between the phone and the ceiling fan spinning furiously to tame the heat. 
Earlier in the day, news of the loss of a family friend hit me hard and I couldn't shake it off.
Age 39, cause of death: kidney failure.
His symptoms started about a year ago: fever, weight loss, poor appetite, shortness of breath, itchy skin, frequent urination. He was mostly dismissive of it as signs of stress and hardly slowed down.
A non-smoker, he found out that his kidneys were severely damaged to the point that he could not walk for 15 minutes without feeling like he had run a marathon.
An entrepreneur, he poured his savings, business capital, and later, family and friends joined to pay the weekly dialysis. His wife quit her job to take care of him.
He needed GH₵325 to attend a session of dialysis and for the ideal three sessions weekly, he blows away GH₵ 975 to stay alive.
At the end of the month, the family's bill on dialysis alone stood at GH₵ 3,900. Before he died, his account and entire family income and savings were wiped clean.
A fundraising campaign by his friends yielded some decent money but it came too late.
Max Billion, as we affectionately called him, died in his wife's arms last Friday, barely finishing a glass of smoothie he asked for.
He was a friend to fall on at any time, he had a listening ear and speaks the truth to your face. Our paths crossed decades ago in junior secondary school and blossomed into a friendship that has seen two weddings, five children, backyard barbecues, blending our strengths and weaknesses.
As I remembered all these, I realised anew the enormity of Max Billion's loss, and that reminded me of the words of Josephine Hart, an Irish author.
"When we mourn those who die young — those who have been robbed of time — we weep for lost joys. We weep for opportunities and pleasures we ourselves have never known. We feel sure that somehow that young body would have known the yearning delight for which we searched in vain all our lives."
Rest in peace Max, you paid your due.
Back to kidney disease.
Chronic kidney disease is commonly caused by diabetes and high blood pressure, which are responsible for up to two-thirds of kidney failure cases.
In 2019, the Ghana Health Service during a press soiree painted a rather worrying picture.
Kidney failure tops all the 10-top diseases killing Ghanaians in recent times.
Last month, I counted not less than four people dying from the disease. It includes the famed and not famed. On October 1, a celebrity pencil artiste, Ray Styles, died even after a last-minute spirited attempt by a number of people including the First lady, Rebecca Akufo-Addo, who donated money to finance a kidney replacement for him.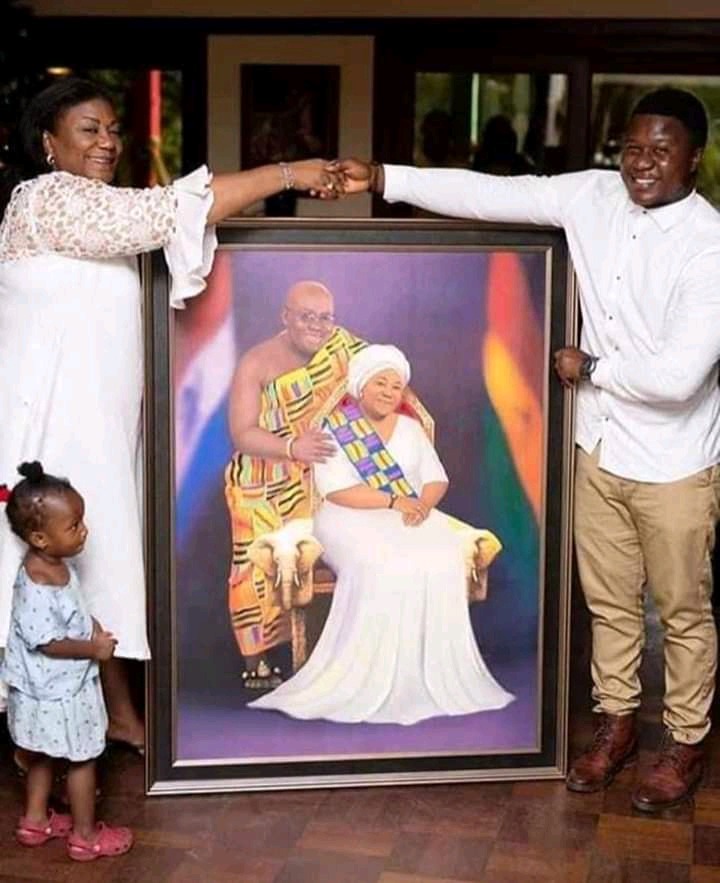 A range of causes has been thought to be behind the disease, including pesticides, agrochemicals usage, and heavy metals in drinking water.
But experts also point fingers at lifestyle choices including drinking, smoking, eating fatty foods without exercising among others.
Meanwhile, diabetes and high blood pressure are said to be the early sign of kidney disease.
In a world, in which we are always on the run, matters of our health are secondary until we find ourselves on a hospital bed with dozens of needles tubes and wires stuck in all parts of our bodies to keep us alive.
Even before the year makes it bend, I'm rewriting my last quarter resolution to invest time exercising in the last 51 days that stretch in front of us, even if it is just riding a bicycle for 20 minutes and skipping ropes for 10 minutes daily.
It is easy these days to fall for the easy way out. Just check social media and television stations. They are filled with ads, before and after pictures and high-powered promises to keep us trim and fit without our stomachs threatening to burst out of our shirts and dresses.
The offerings are varied and many. From pills to diets.
Let's face it, though: a diet that works isn't fad or fun. It's tough and requires a lot of discipline.
Unlike the proverbial cat that has nine lives, ours as mortals is just one and we must live it in a manner that on the day of accountability, we won't be on wobbly legs.
It is good to enjoy life, after all, we are breaking our backs daily to put bread and butter on the table. But that bread must not become poison. Let's eat well and healthy.
While at it, let's drink as much water as possible. It's cheap, therapeutic and washes out the toxic and the undesired in our body, substituting water for sugary drinks is only speeding our way to the grave.
Not to say that Max was not health-conscious, he was. It took his death to bring a sense of re-awakening particularly about my health and that of my family.
Don't let this be your case because it might not take a friend to prod you on the path of good health. You may be the sick one.
Take care of your health, eat well, exercise, sleep well.
You owe that to your body and your family.