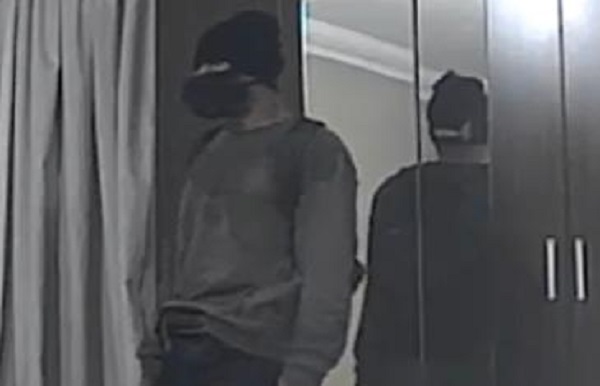 The One-Man Robber Terrorizing Affluent Homes
A masked man whose appearance suggests he may be in his thirties has finally been captured by secret cameras in homes that had fallen victim to his stabbing raids.
Within the past weeks, he has robbed multiple homes in the wealthy suburbs of Ghana's capital, Accra.
The areas of the lone armed robber's operations so far are Cantonments, Labone, Roman Ridge, and the Airport Residential Area.
He robbed homeowners at gunpoint of unspecified amounts of cash and jewelry.
His modus operandi is to monitor unlocked and unsecured doors and windows and then slip into the enclosures of buildings. There, he walks barefooted and sneaks into bedrooms, where he encounters occupants. He then pulls a gun and demands his booty.
Reports say the robber pretended to have accomplices who had taken cover in the compound of the house to frighten his victims. Checks have proven this is not true and, at best, could be waited for by a getaway motor rider. In all the incidents, the man appears to know the environment very well and maneuvers through smoothly.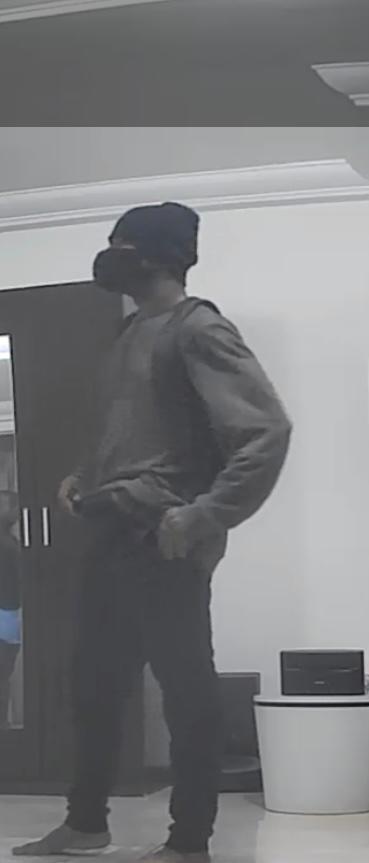 There are no forced entries. Through his recce, he had been able to exploit the loopholes in sliding doors and windows.
Further information on the robber indicates that he acts with decorum and ends his nefarious operations peacefully. However, he brandishes the gun in the exercise and makes sure he has collected huge sums of money and other valuables from victims before bolting.
A security advisory to the public is for all to ensure windows and doors are securely locked before going to bed. Double-check before leaving windows and doors to bed. Any possible victim is advised to cooperate with this smart robber to avoid physical harm.
Intelligence operations are underway by official security.