The Shift From Roadside Prostitution To Online (Hookups): I Earn GH₵70,000 monthly
Economic hardships have increased in the commercial sex trade in Ghana.
Although the legal status of prostitution varies from country to country, its existence is global and not peculiar to developing countries such as Ghana. However, in Ghana, the large number of prostitutes has become a major source of concern.
The growth of the sex industry has seen a paradigm shift from local roadside prostitution to a digital landscape, which is termed hook-up.
"Hookups," or uncommitted sexual encounters, are becoming more engrained in popular culture and changing social and sexual scripts. Hook-up activities may include a wide range of sexual behaviours, such as kissing, oral sex, and penetrative intercourse.
However, these encounters often transpire without any promise of, or desire for, a more traditional romantic relationship.
In an interview with The Ghana Report, "Softy bae" (not her real name), a professional nurse and a hookup girl disclosed that she earns 70,000 Ghana cedis a month from hookups, which she does as a side business.
"I make GH70,000 a month aside from my salary as a hookup girl, it helps me sustain my family and myself…."
She further explained that she started hookups back in 2020 when she was in nursing school as a result of peer pressure and self-deception.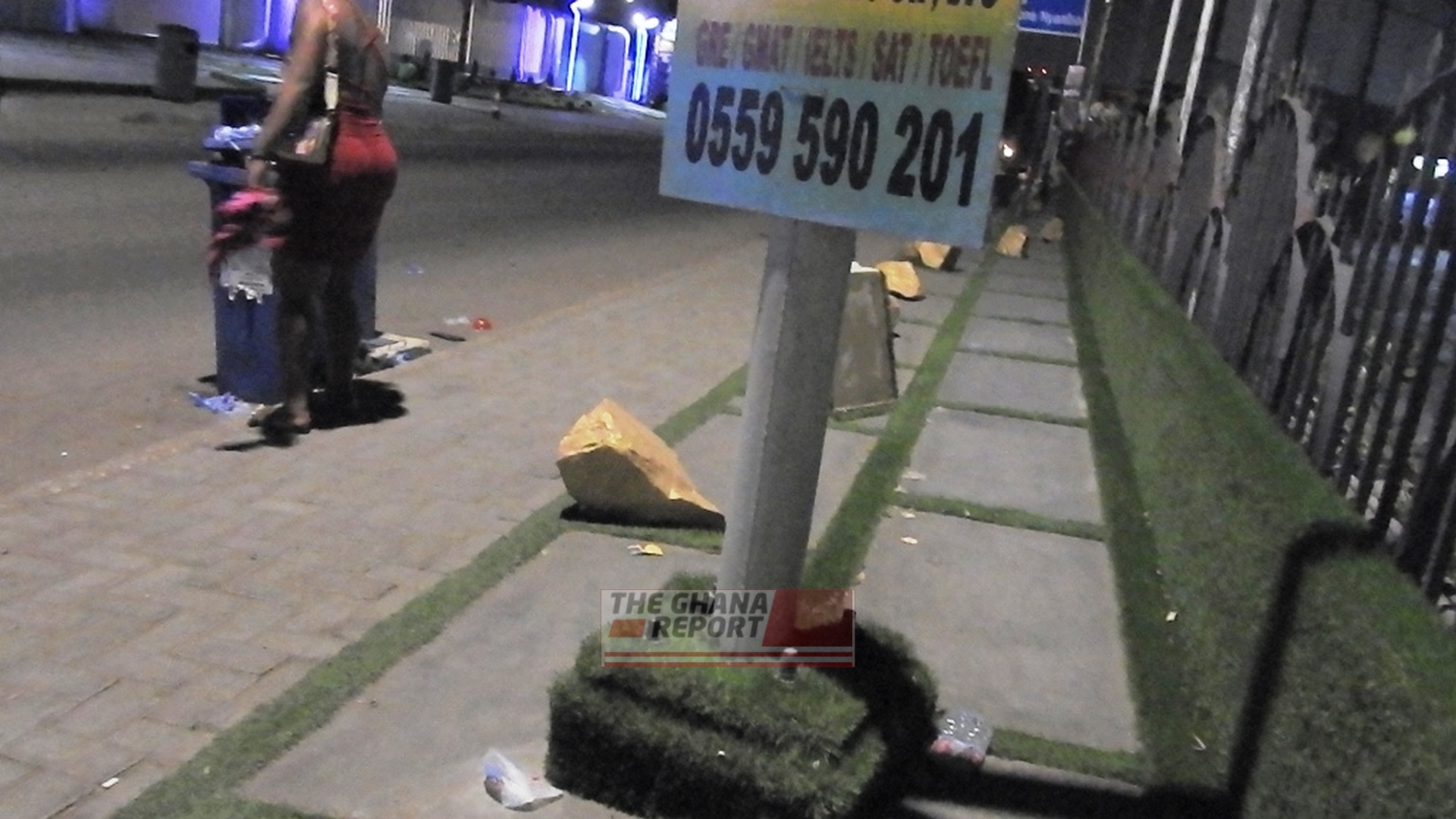 "I started hookup when I was in my second year in nursing school, I came from an average home, but at a point, my Dad lost his job and Mama was taking care of the home alone with her meagre salary from teaching in a basic school, but I think I was taken away by the flashy lifestyle of some of my friends and was greatly deceived by my beauty and hourglass figure….."
In explaining her concept of hookup relationships she described it as uncommitted sexual behaviour, including labels like "no strings attached"  sex, "casual encounters," and "one-night stands and that she also does not stand along the roads to get her clients.
"Hookup is such that, you don't stand along the roadside to be patronised, the world has evolved such that technology can do literally everything, so there are various social media hookup groups on all new media platforms, there are hookup apps and many hookup innovations, I have stood along the roadside to do prostitution before but the difference is vast….." she said.
Explaining, she said, "when I was doing roadside prostitution, that was the primal times of my commencement of sex work; I used to earn as low as Gh150 a night but now, I earn enough with incentives like cars, trips and many other nice things," She said.
Speaking on the adverse effects of hookup on her, she revealed that hookup is more than "just sex"
"Currently I strongly oppose traditional romantic relationships to an uncommitted sexual relationship, and there were times that I hoped my hookup encounter would become a committed relationship; I tried to discuss the
possibility of starting a relationship with one of my hookup partners but it couldn't materialise, there are also emotional and psychological injuries, sexual violence, participating in weird sexual fetishes, sexually transmitted infections, and unintended pregnancy…….." she said,
She added that she once encountered a client who requested she defecates and urinates in his mouth because it is his fantasy and he added about GH1,500 to the amount they agreed on earlier".
She also revealed that hookup is sexual risk-taking, in terms of low condom use and high comorbidity with substance use.
Softy bae indicated that she has been able to get herself 2 plots of land and she plans to build a hotel and storey building.
Hookups are part of a popular cultural shift that has infiltrated the lives of emerging adults throughout the Western world.
The past decade has witnessed an explosion in interest in the topic of hookups, both scientifically and in the popular media.
A young lady whose hookup activities date back to 2019 says the act cannot be termed as prostitution.
To her, prostitution is when a lady stands by the roadside and bargain with men for sex and are paid as little as GHC 70 for short time.
She indicates that with hookup, the lady has the power to charge GHC 200 for short time and these negotiations are done only through the internet.
"Hookup cannot be termed as prostitution. This is because we don't stand by the roadside. Everything we do is online and we are able to charge more as compared to those who stand by the roadside. So for me, hookup is a private business which cannot be deemed as prostitution," she said
Ghana has a very youthful population who are capable of directing their energy towards the development of the country's economy. Due to the unemployment situation in the country, many young people have turned their attention to vices to fetch money.
Understanding hookups during the critical stage of late adolescent development and young adulthood is paramount to protecting and promoting healthy sexuality and healthy decision-making among emerging adults.
Of the varied experiences and health risks young men and young women will experience, perhaps none are as pervasive and widely experienced as engagement in and desire for romantic attachments and experiences with sexual activity.