The unconventional Xmas that awaits patrons of Akosombo Trident
Families that want to break Xmas convention and pump up their adrenaline this festive season have a place to go.
They could join adventure tourism junkies to explore the scenic beauty of the Akosombo township, the Akwamu Gorge and the iconic Adome bridge while engaging in the sports of it.
Their destination is the Trident.
As the Volta Lake pours down the Akosombo Dam into the river of the same name, it creates breath-taking landforms deserving of its paradise description. And these amazing natural landforms and riverine resources host an equally mind-blowing adventure island known as the Trident.
In no more than six hours in a day, a customer at the Trident can hike the 200-metre Akwamu Hills, abseil the iconic Adome bridge, kayak the 3.6km expanse of River Volta to the Trident Island, and engage in capsize and paintballing adventures before returning to city life. This is the perfect location for friends and family to bond together through adventure.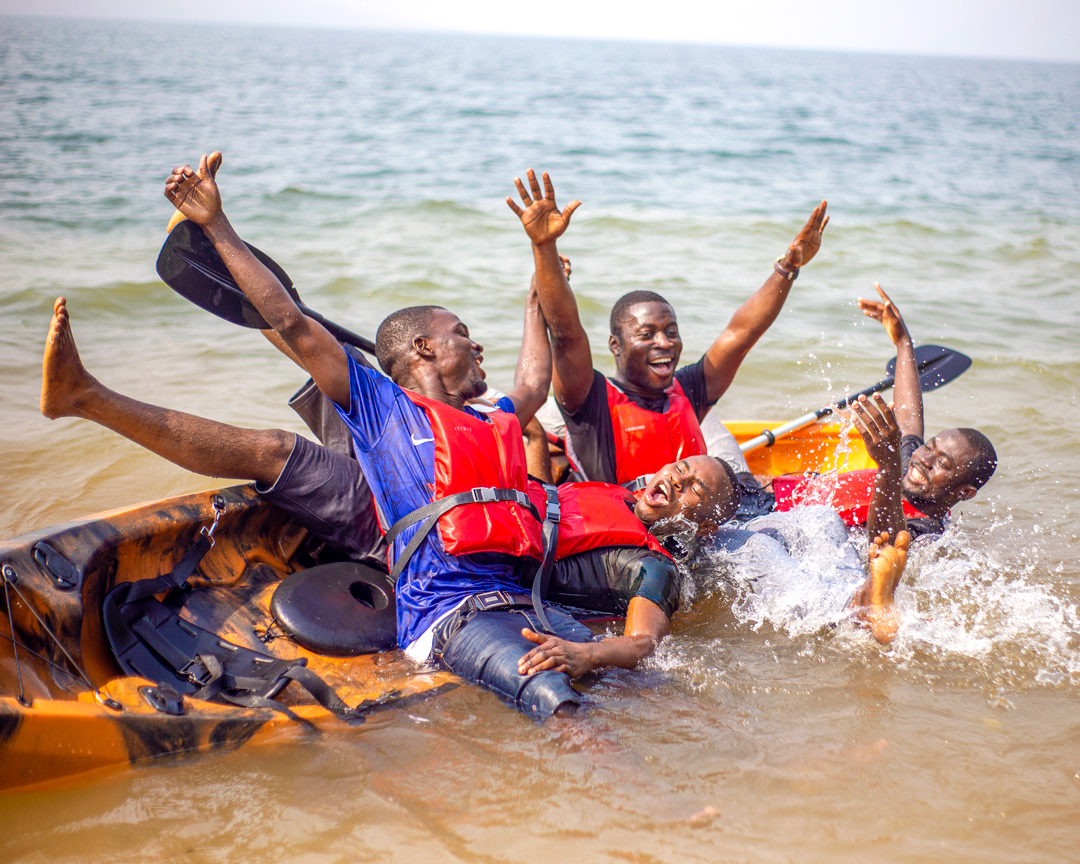 The Asuogyaman District hosts the Akosombo Dam and Township, the Akwamu Gorge, the iconic Adome bridge and watercourse have beauty and scenic value that are arguably without equal in all of Ghana.
BraveHearts Expeditions, operators of the Trident, have more than a decade's experience running safe, technology-driven adventure activities.
The intriguing aspect of it is that no prior adventure experience or swimming ability is required at the Trident.
Bravehearts Experidition Vice-President in charge of Administration, Nana Adjoa Darkoa Darko, said: "signing up for family adventures on the Trident, unlike spending time traditionally at home, creates a unique, bonding experience for families and friends, and contributes to better mental and physical health and well-being."
The impact of the Trident's adventure prices on the family budget is minimal.
The overnight camping option is the most intense of the Trident's adventure offerings. In addition to the full repertoire of adventures, one gets to camp in tents on the island for two or three days.
Visit https://thetridentisland.com  for more.