These are the places you can get your Johnson & Johnson vaccine shots
Scores of health facilities in the Accra and Kumasi metropolises have been identified to give out the one-dose Johnson & Johnson COVID vaccine shots between August 16 and August 20.
The Ghana Health Service has now deployed the 177,600 Johnson & Johnson's vaccine doses that were received on Saturday, August 7 under the African Vaccine Acquisition Trust (AVAT).

Dr Kwame Amponsa-Achiano said on Thursday, August 12, that the deployment will prioritise those who have not received any vaccine at all in the traditional hotspots in the Accra and Kumasi metropolises.
The doses are part of a total of 6.4 million vaccine doses to be shipped to African Union Member States in August 2021.
Ghana is among the first ten African countries to receive vaccines through the partnership. The first country to receive the vaccines under the AVAT programme was neighbouring Togo.
Vaccination in the Kumasi metropolis actually began on August 13 and will end on August 18. Below are the facilities one could contact in the area for their shot: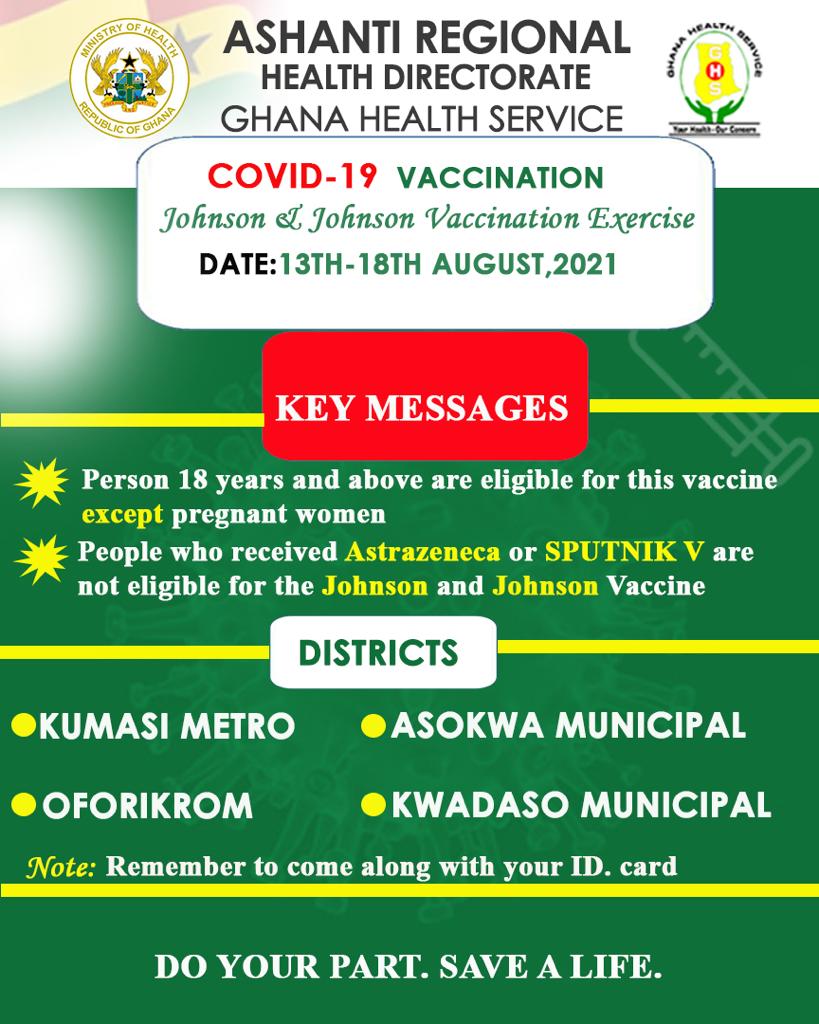 Health facilities in Accra for Johnson & Johnson shots are as follows: