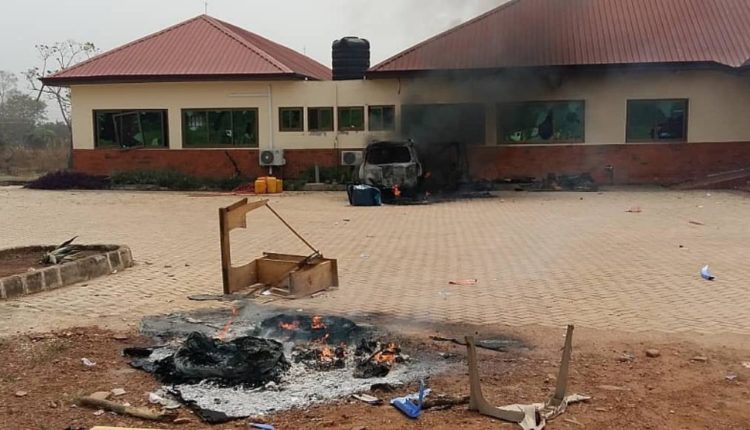 Three arrested in Ho West violence over death of 28-year old shopkeeper
Three persons have been arrested after youths attacked the Ho West District Assembly in the Volta region over the untimely death of a shopkeeper.
The Volta Regional Minister, Dr. Archibald Lesta in an interview on Citi FM monitored by theghanareport.com, said one person is on the run.
Violence in Ho as shopkeeper dies over GH¢25 levy to District assembly
Some residents in Dzolo Gbogame in the Ho West district burnt down a vehicle belonging to the Ho West district assembly. They broke glass windows and forced the District Chief Executive to flee.
This was after the shopkeeper Wisdom Dake died over a disagreement with the Assembly's revenue collection officers in the payment of a GH¢25 levy
After the team of officers locked up his shop to drive off, Dake tried to stop the vehicle's movement and fell down. He was run over.

Photo: Body of the deceased was convey to a hospital
Updating the general public on happenings, the Volta Regional Minister, Dr. Archibald Lesta said the three are yet to be processed for court.
He added that the suspects are currently at the regional police headquarters as investigations continue.
Dr. Letsa has therefore called for calm in Dzolo Gbogame in the area.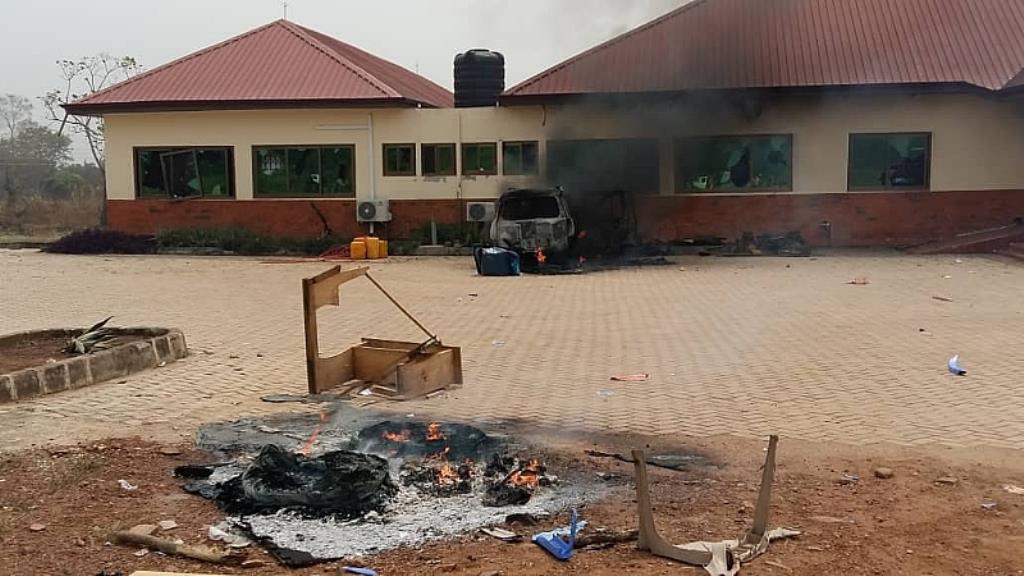 The Regional Minister assured that no stone will be left unturned in investigating the various crimes that were committed.
"We had a dialogue with the community and the community leaders have given the assurance that the investigation will be thorough and whoever is found culpable will be made to face the full rigors of the law, " he assured.
Meanwhile, the police are yet to come out with a definite account of what caused the death of the shopkeeper, Wisdom Dake.