Three dead in Amasaman accident
Three persons have been confirmed dead in an accident at Amasaman in the Greater Accra region.
The accident involved a fuel tanker and a saloon car last Thursday night.
According to eyewitnesses, the diesel tanker was trying to avoid running over a motorbike accident victim.
The driver of the tanker swerved but fell on the saloon car, carrying four persons.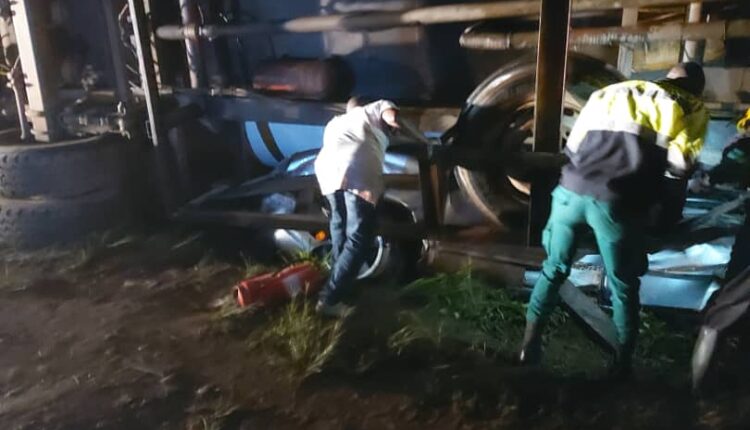 The three passengers died. The driver of the car survived.
The occupants in the tanker, including the driver, all survived.
Video of the scene shows people siphoning diesel from the overturned tanker.
Fire service officials and the police came to the scene and coordinated rescue attempts and vehicular traffic.