"Togbe Afede exposed over double standards on Agyapa deal"
President of the National House of Chiefs and Agbogbomefia of the Asogli traditional area, Togbe Afede xiv has been fingered for double standards in the recent Agyapa deal controversy.
Documents cited by theghanareport.com reveals the traditional leader cum businessman's Company, SAS Securities was between 2010 – 2012 among financial institutions which took part in efforts to establish the Ghana Gold Company, the vehicle the erstwhile NDC government attempted to set up to hold and manage all of Ghana's Gold mineral royalties.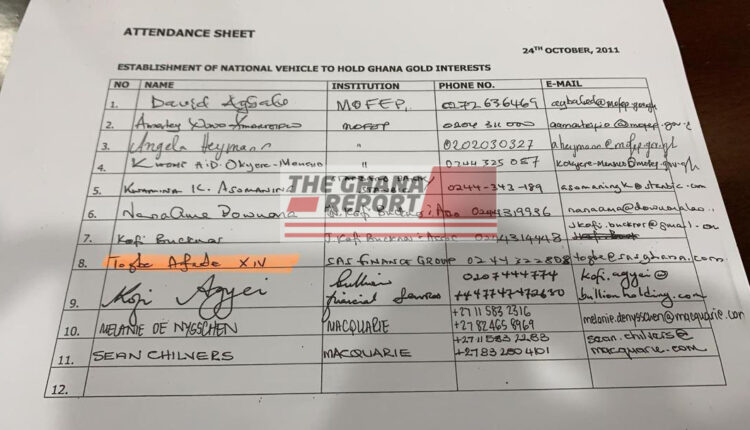 During a meeting on September 2, 2020 at the Volta Regional House of Chiefs, the President of the National House of Chiefs, Togbe Afede xiv joined the national debate by questioning why a national transaction would be shrouded in secrecy.
The ghanareport.com has intercepted minutes of series of meetings held to discuss the setting up of the vehicle to manage the transaction on behalf of Ghanaians who were not consulted then.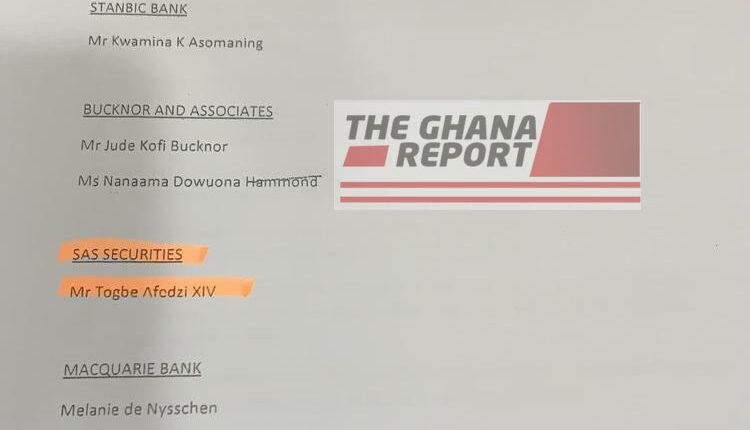 Contrary to what happened under the NDC government, Ghana's current Minister of Finance, Ken Ofori Atta has consistently maintained that the deal will allow the government leverage Ghana's mineral royalties to finance huge infrastructural projects especially within the mining communities of Ghana, but even before the deal could kick start, some civil society organizations and members of opposition NDC mounted a fierce resistance, insisting the deal was tantamount to mortgaging Ghana's resources for political gains.
From the investigations so far conducted, it will seem the President of the National House of Chiefs has no moral rights to demand transparency and accountability since he was involved in a deal about Ghana on the blind side of Ghanaians some 10 years ago.
To this end, some people are wondering if what is wrong today could have been right in the past.