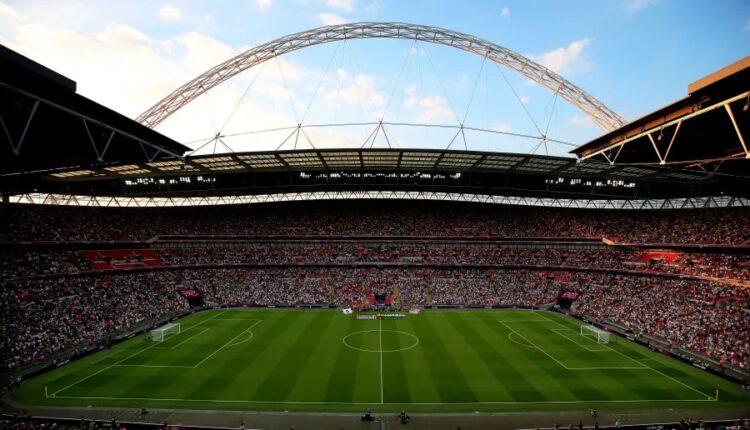 Top 10 best looking stadiums in world football – Ranked
10. Estadi Comunal d'Andorra la Vella, Andorra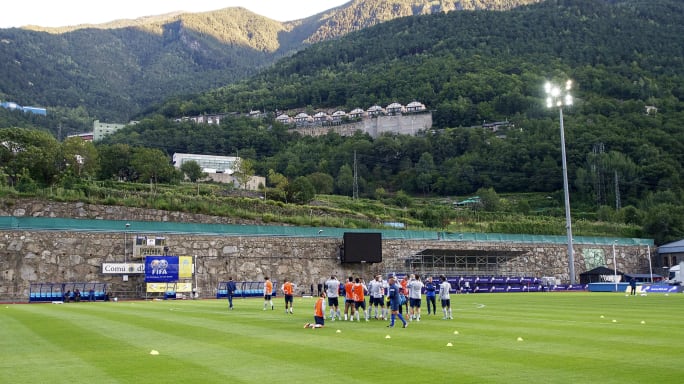 Estadi Comunal d'Andorra la Vella. It is quite a mouthful, but once you see the stadium, it will no doubt leave you speechless.
Surrounded by luscious greenery and towering hills, it hosts the majority of games in the two tiers of Andorran club football.
---
9. Soccer City, Johannesburg Designed in the shape of a calabash – a type of African pot – the FNB Stadium, also known as Soccer City, was the venue for the 2010 World Cup final.
Not even violent flashbacks to unpredictable match balls, Frank Lampard ghost goals, and Vuvuzelas could distract us from the beauty of this stadium when we compiled our rankings.
---
8. Allianz Arena, Munich The main selling point of the Allianz Arena, home to Bayern Munich, is the fully customisable lights on the outside of the stadium.
The possibilities for this are endless.
---
7. El Monumental, Buenos Aires
This is the definition of a footballing cauldron.
Housing River Plate since 1938, El Monumental's bowl like stands extend up into the clouds with views Atlantic visible from the very highest seats.
---
6. Stade Louis II, Monaco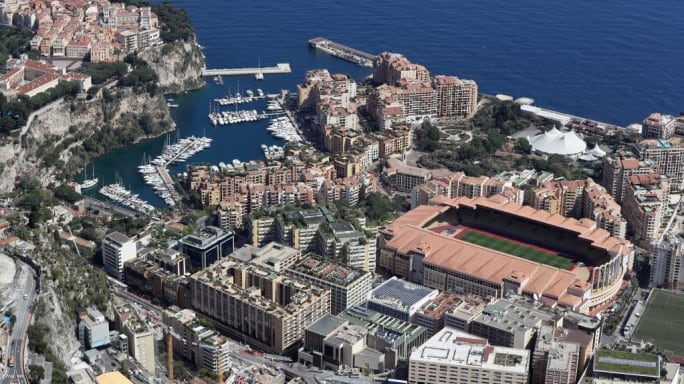 Stade Louis II looks more like a stately home, than a football stadium.
Located on the Monaco coast, it more than makes up for its small size with its jaw-dropping design and surroundings.
---
5. La Bombonera, Buenos Aires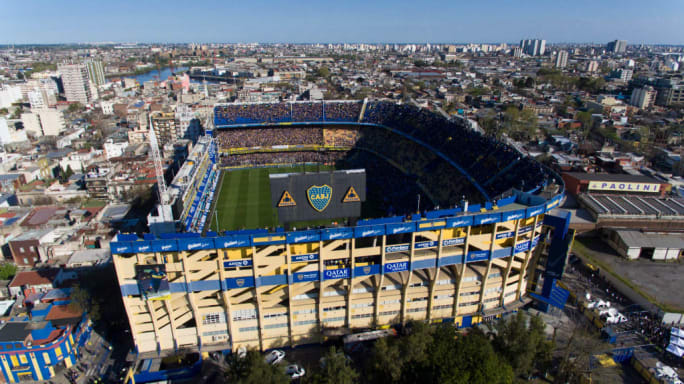 The stands at the home of Boca Juniors seems to slope up at close to a 180 degree angle.
That, combined with its vibrant colour scheme, make it one of the most distinct stadiums in South America.
---
4. Camp Nou, Barcelona To understand the ridiculous scale of the Camp Nou, you really need to visit it yourself.
Don't go to the very top if you are scared of heights though…
---
3. Stade Velodrome, Marseille
As the name suggests, Marseille's home ground was initially used for cycling events.
Although this has stopped now, the influence of the track can still be seen in the wavy roof.
---
2. Signal Iduna Park, Dortmund Featuring the largest standing terrace in Europe football and a sleek design, Signal Iduna Park sees the traditional and modern collide.
Also, its got a solar panels on the roof, which is really cool and saves the planet.
---
1. San Siro, Milan The San Siro somehow manages to meld together brutalism, futurism, art deco and 15 other styles, to create one beautifully mad piece of architecture.
In recent years, it has been the home for both Milan clubs (AC Milian and Inter Milian).
File credit: 90 mins