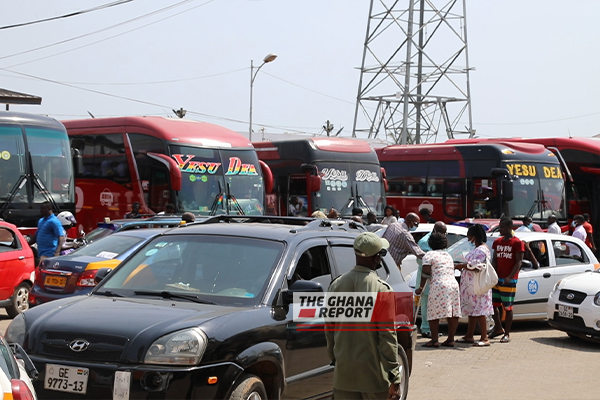 Travel boom at VIP: I'm going to perform in Kumasi for money
Since Christmas eve, thousands of Ghanaians with their luggages have hit various transport terminals in Accra to travel to their various destinations for the big day.
Transport terminals like the VIP station at Kwame Nkrumah Circle were arguably one of the busiest places in Ghana.
Tens of thousands of revelers had stormed the station to embark on journeys to meet family and friends to make merry during the yuletide.
When theghanareport.com visited the VIP station, hundreds of buses were loaded with passengers.
Though some of the travelers told theghanareport.com they were traveling to meet family and friends, others were on the journey for business purposes.