Trial In Miss Ghana Defamation Case Begins Soon
The defamation case between Exclusive Events Ghana, organisers of the Miss Ghana pageant and four past queens is about to enter a trial stage, 5years after the case has been in court.
In 2018, Inna Patty, CEO of the Miss Ghana organisation dragged the ex-queens; Delali Kem Avor, Stephanie Karikari, Margaret Kuma- Mintah and Guiseppina Baafi to court for defamation.
This was after the former winners of the pageant in 2017 made some wild claims against the Miss Ghana brand, alleging in a publication by Ghanacelebrities.com that they were pimped by the organisers.
The news portal has also been sued together with its editor, Chris Vincent in the case.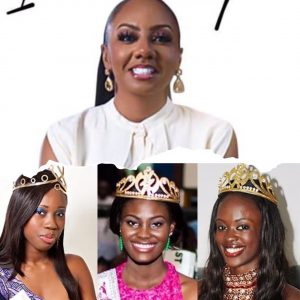 Inna Patty is seeking to clear her name of the allegations and also get the court to award damages. The case has so far gone through various levels of court processes.
From the beginning, the six defendants allegedly avoided the court bailiff for almost a year resulting in an application for the court to grant the plaintiffs the order to serve the defendants by substituted service. The writ was therefore published in nine pages of the Daily Graphic.
The covid-19 pandemic along with its ripple effects which resulted in a huge backlog of cases also occasioned delays in the Miss Ghana case.
As of Tuesday, March 8, 2023, the plaintiffs filed a hearing notice but, only one of the three lawyers representing the defendants was present.
Currently, the parties have resolved to a case management conference on April 25, 2023, after which the trial will begin.