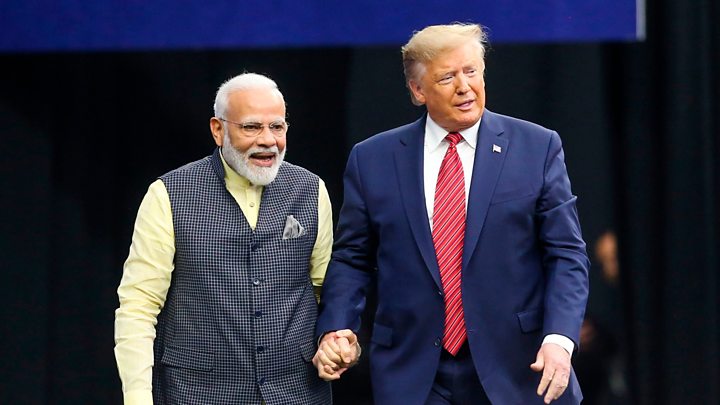 US President Donald Trump and Indian Prime Minister Narendra Modi exchanged warm words of friendship in Texas at a rare mass rally for a foreign leader.
Around 50,000 people gathered for what Mr Trump called a "profoundly historic event" on Sunday in Houston.
The "Howdy, Modi!" event was billed as one of the largest ever receptions of a foreign leader in the US.
A 90-minute show, featuring 400 performers, warmed up the crowd before Mr Modi and Mr Trump shared the stage.
"I'm so thrilled to be here in Texas with one of America's greatest, most devoted and most loyal friends, Prime Minister Modi of India," Mr Trump told the crowd.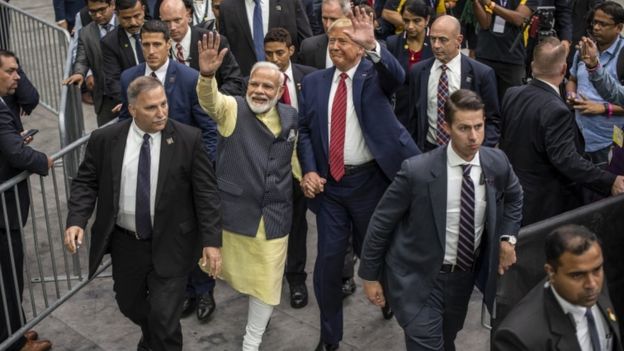 In his speech, Mr Modi said India has a "true friend" in the White House, describing Mr Trump as "warm, friendly, accessible, energetic and full of wit".
"From CEO to commander-in-chief, from boardrooms to the Oval Office, from studios to the global stage… he has left a lasting impact everywhere," Mr Modi said.