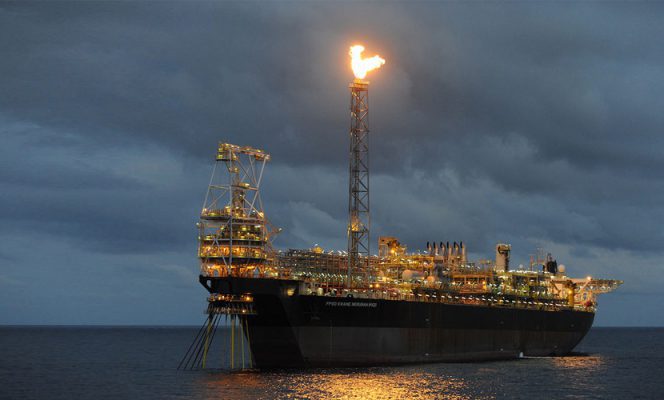 Tullow oil: Ghana ready for Jubilee offloading buoy installation
Tullow oil has announced that all measures are in place to ensure the installation of the Jubilee offloading buoy.
The installation and commissioning phase is scheduled to take place during the first quarter of 2020.
The installation is expected to reduce the need for the Dynamic Positioning (DP) shuttle and storage tankers, which has increased as­sociated operating costs.
This follows the completion of fabrication in Estonia, the Buoy Turret Loading (BTL), which forms part of the Oil Offloading system (OOSys) that arrived in Ghana on January 3, 2021.
Tullow in a press release explained the BTL is expected to provide new parts on the Jubilee FPSO Kwame Nkrumah.
It also noted "The BTL is designed to complete a one-million parcel oil offloading to an export trading tanker in 27 hours and upon completion, the oil offloading system will replace the Jubilee FPSO oil offloading capacity. "
Tullow believes this is a great achievement to be credited to the excellent work accomplished by the company and the fabrication site teams.
About the new Jubilee BTL
The new Jubilee BTL weighs 1,100 tonnes and has a diameter of 20m, a length including tail of 32m and a total height of 17m.
The successful completion of the BTL from Estonia concludes a year of construction activities, with 95, 000 man-hours without any Lost Time Injury (LTI).
The construction and installation of the BTL is being supported by Belment 7, a Ghanaian company in Takoradi, which is finalising fabrication for the suction piles, oil offloading lines hang off-platform and pigging module, for installation on the Jubilee FPSO.
The BTL will be moored one nautical mile [approximately 1.8kml away from the Jubilee FPSO, connected by two deeply submerged oil offloading lines.
The OOSys project is the last phase of the Jubilee Turret Remediation Project which began in April 2016 to ensure safe and sustainable long-term offloading capability from the Jubilee field is expected to be completed in the second quarter of 2020.