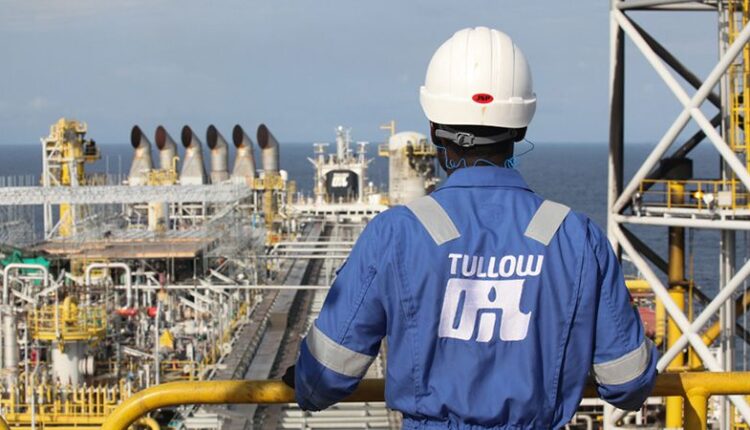 Tullow Shareholders to vote on US$180m sale of assets in West Africa
Tullow Oil plc (Tullow) is scheduled to hold a general meeting on March 18, to among other things, vote on a resolution to sell US$180m of assets in Equatorial Guinea and Gabon.
There are no current plans to sell Tullow stakes in Ghana.
The Irish company wants to offload its stakes to Norwegian firm Panoro Energy ASA to cut down its capital expenditure for 2021 estimated at US$12million.
Panoro is expected to pay US$89 million upfront and an additional US$16 million linked to asset performance and oil price.
The Gabon transaction will also pay US$46 million upfront and US$24 million linked to asset performance and oil price.
Shareholders of Tullow, which has been listed on the London Stock Exchange (GSE), are expected to vote in the virtual meeting to finalise the deal.
Under the UK Listing Rules, the Equatorial Guinea deal constitutes a Class 1 transaction and is therefore conditional on the approval of Tullow's shareholders by a simple majority.
Ahead of the meeting, Tullow has announced a deadline for lodging Forms of Proxy with Tullow's UK registrar by 12 noon on March 16, 2021.
The voting record time for the general meeting is 8.00 p.m. on  March 16,  2021.
Subject to the satisfaction of the conditions for completion of the Equatorial Guinea Transaction, including Tullow and Panoro shareholder approvals and customary government and other approvals, the EG Transaction is expected to be completed in the first half of 2021.
Tullow said in a circular that the net proceeds will be used to strengthen its balance sheet, as part of its strategy to reduce its net debt and focus its capital on high-return investment opportunities within its current portfolio.
Tullow undertook similar sales of its Uganda assets in 2020 to Total for an amount of US$500 million.
The forecast of Tullow for 2021 is below:
Group working interest oil production is forecast to average 60-66,000 bopd in 2021 following the COVID-driven drilling hiatus in 2020
Capital expenditure is forecast to be c.US$265 million, with an additional c.US$100 million to be spent on decommissioning
Organisational restructuring completed which is expected to deliver sustainable annual cash savings of over US$125 million.
In Ghana, production from Jubilee and TEN for the year to date is in line with expectations. This is supported by gas export in excess of 120 mmscfd. A new oil offloading system is due to be commissioned on Jubilee in the first quarter of 2021
On Jubilee, a drilling rig is being mobilised to commence drilling in the second quarter of the year and the first new production well is forecast to be onstream in the third quarter