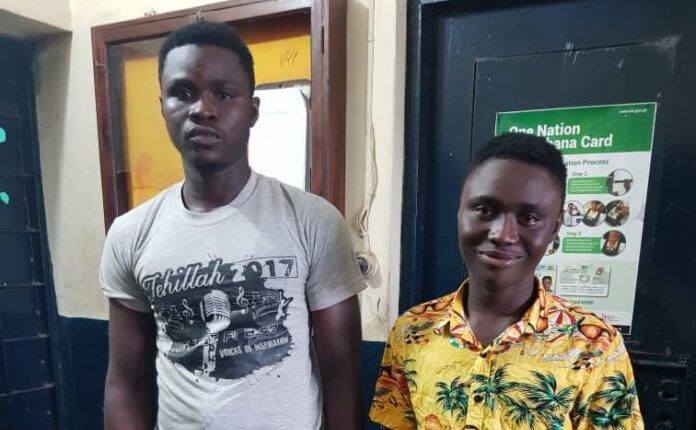 Two robbers jailed 46 years
A Circuit Court in Ho has convicted and sentenced two notorious armed robbers to a total of 46 years in hard labour.
While Emmanuel Courage Banitsi, a phone repairer, aged 22, will spend the next 33 years in jail, his accomplice, 19-year-old Daniel Yeboah who is unemployed will be in prison for 13 years.
The two were arrested in two separate robbery incidents.
The convicted persons were charged for their involvement in various cases of robbery, burglary; stealing and raping some of their victims within the Ho Municipality.
They were, however, convicted on their own pleas.
Banitsi who was admitted to bail in the same court and was standing trial in a previous robbery incident was arrested again on July 11, 2020, in another robbery incident.
The convict's mode of operation as uncovered by police investigations included; breaking into victims' rooms and robbing his victims at gunpoint.
In some instances, the convicted persons coerced their victims to provide their Mobile Money PINs, which they later used to withdraw monies from the accounts of the victims.
They are also expected to be in court for other charges of robbery and stealing.
Meanwhile, Bismark Azumah an accomplice of Emmanuel Courage Banitsi pleaded not guilty to the charges and has been remanded into police custody to reappear on a later date, whereas a second accomplice, Prince Adu, is on the run.