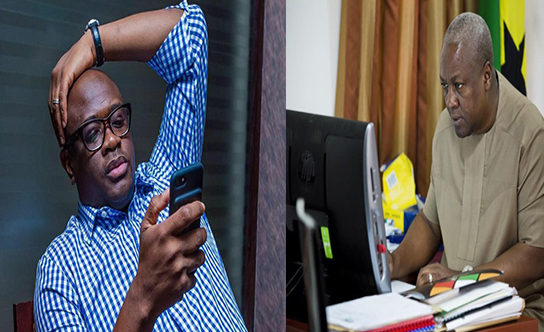 UK university research confirms NDC was slow in recognising power of social media in 2016 elections
Exeter University in the UK has published research confirming that the National Democratic Congress' failure to recognize the power of social media played a role in the party's defeat in the 20216 general elections.
The researchers spoke to some 1,600 respondents to conclude the NDC, now in opposition, was sluggish.
"The NDC was slower to recognize the potential of social media for electoral politics. The party's 2016 social media campaign was relatively disorganized and sporadic."
The research was carried out in Accra, and in Tamale and some of the surrounding areas. The respondents were drawn from in Tamale Central, Tamale North, Tamale South, and Nanton parliamentary constituencies.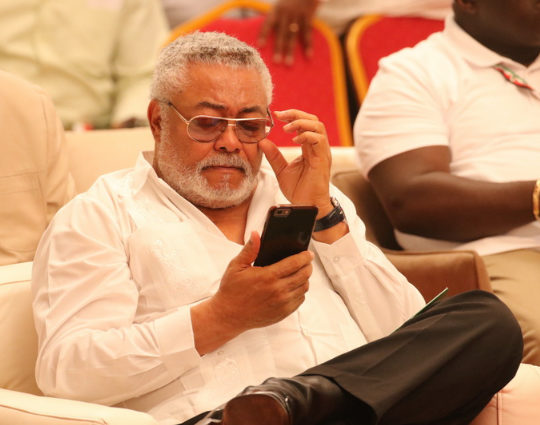 The research carried out in July 2019 was done by Elena Gadjanova, Gabrielle Lynch, Jason Reiler, and Ghada Saibu.
Although the battle for the minds of voters and millennials was on social media, the Exeter University research says the NDC in 2016 had a tortoise pace.
'Some individual politicians – government officials and members of parliament had small teams of communicators who promoted their works on social media largely on a volunteer basis," the study said.
The research said the NDC's lack of a centralised and coordinated social media team created internal feuds between different social media factions within NDC who rivalled each other for the attention of the president.
"This likely contributed to confusion among supporters in 2016 and a decrease in overall turnout among those who had historically voted for the party," the research found.
To balm it wounds ahead of the 2020 elections, the study said "the NDC has now started integrating a coordinated social media communication teams into the structure of the party and is recruiting a large number of social media communicators. But they still have some way to go before they catch up with the NPP's social media "machine".
NDC's 2020 Presidential candidate, Mr John Dramani Mahama, is now showing the new face of the party's social media strategy as he engages electorates on Facebook Live.
Dr Sikanku writes: Communicative analysis of Mahama's Facebook Live event on December 23, 2019
The research titled 'Social Media, Cyber Battalions, and Political Mobilisation in Ghana' confirms a widely held notion in Ghana that the NPP went into the 2016 election well-prepared to optimize social media.
"The NPP executed a collective and targeted social media campaign strategy in the 2016 elections and has since maintained that structure.
"The party has at least one social media communications officer at every level of the party structure (from the national office down to the regional and constituency offices). By mid-2019, they also had a "social media army" of over 700 people on small allowances," it said in research findings," it researchers found.
"Because [the NDC] couldn't use social media electively, they did some projects but it looked as if they did nothing […] When we noticed a little mistake from them, it was what we hyped on social media. We used [social media] extensively and it contributed about 40 per cent to our victory," the research quoted an NPP communicator as saying.
It found that many social media users select and circulate information from online news portals or social media sites.
In 2020, brace for well-oiled NPP-NDC social media 'cyber-bullies', 'vigilantes' paid to silence critics
As journalists extensively engage on social media, they push stories from traditional media sources which are usually trusted.
"There is thus a constant information loop between social and traditional media in Ghana," it said.
However, it also found that the potentially positive nature of this loop is undermined by the limited resources available to media houses.
Not many resources are available for fact-checking, training journalists and radio hosts.
"All these factors in tandem can encourage breakneck speed sensationalism, erode trust in traditional media, and push fact-checking to the background, "it said.