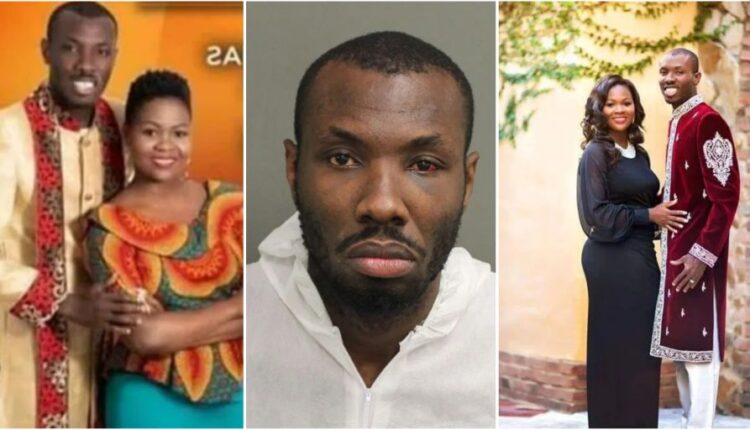 US-based Ghanaian pastor faces death sentence
The US-based Ghanaian pastor, who shot his estranged wife to death in Orlando, may end up in the gas chamber, as Florida is one of the American states that still have the death penalty in its law books. 
Florida law allows execution by lethal injection or the electric chair. Three hundred eighty-six (386) men and four women are on death row, all based on first-degree murder convictions.
As recently as May and August 2019, two Americans were executed in Florida bringing the total number of persons to have died from capital punishment to 99.
The two were, however, serial killers who had killed six to 10 people.
Death penalty has been on the state's statutes books since 1976.
Under Florida's law, defendants need a unanimous jury decision to receive the death penalty.
The Florida-based Ghanaian pastor, Sylvester Ofori, has been arrested after allegedly shooting his wife.
Barbara Tommey, 27 years, was on her way to work Tuesday morning when she was shot outside the Orlando credit union.
He is yet to be put before court.
US media reports had it that the couple were in the middle of a divorce and she hadn't lived at the apartment they shared for months. No records documenting their divorce could be found. The couple were married in September 2015, according to a marriage license.
Court records show Ofori hadn't been previously arrested for domestic violence in Orange County, but was arrested in February 2016 by a deputy who saw him and Tommey arguing in a gas station parking lot.
He was charged with resisting without violence after insisting he be taken to jail, according to an affidavit.
The case was later dropped.
Meanwhile, it has emerged that the US-based Ghanaian pastor who shot and killed his wife had threatened his brother-in-law he would kill his sister hours before the act was carried out.
The Florida-based Sylvester Ofori, was arrested after allegedly shooting his wife, Barbara Tommey.
In a video which has since gone viral, Barbara had gone to her husband's home in the company of her family to pick up some documents and items.
Her husband then attacked her in the presence of her family, forcing her brother, Perry to quickly intervene.
"I came in here and I told you to sit back. I told you we are not here to argue with you. Why did you attack her? You started it," Perry said as he pinned down the pastor in what looked like a closet.
The late Barbara was heard in the video telling her brother his confrontation with her husband "was unnecessary".
During the heated argument in the pastor's apartment, he accused the late Barbara of witchcraft.