Veteran Actor Kohwe Is Dead
Ghanaian actor, Kofi Laing, popularly known as Kohwe, has passed on after battling a stroke in the twilight of his career.
Kohwe died at his residence in Accra on Thursday, September 16.
It was confirmed by his daughter, Comfort Laing.
He died at 75.
Kohwe was in the news recently after a viral picture of him looking weak.
A few years ago, he appealed for public support for veteran actors who were facing financial problems.
He is well known for the Akan Drama series in the '80s, where he played hilarious roles to put smiles on the faces of ardent fans.
He was also featured in the TV sitcom District Colonial Court.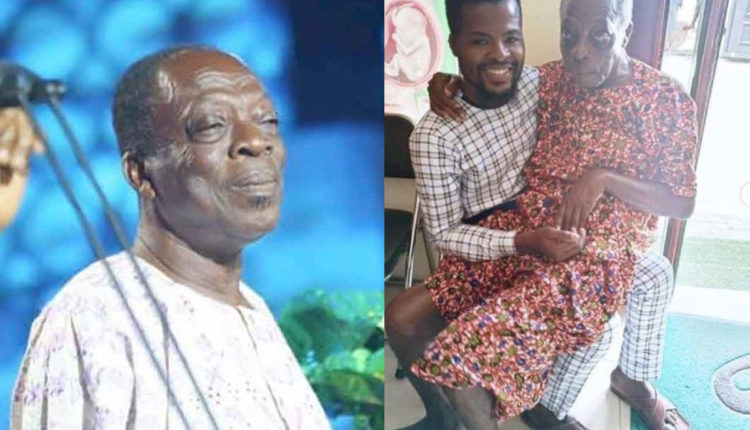 "Don't wait for me to die before you pay glowing tribute to me for my wonderful contribution. Your tribute will be meaningless because it will not bring me back to life," he told  The Spectator newspaper in 2019.
Former Minister of Creative Arts and Tourism Barbara Oteng and MP for Ablekuma West, Mrs Ursula Owusu-Ekuful, offered some support to Kohwe in his latter days.
After a visit, Mrs Owusu-Ekuful posted the interaction with Kohwe on her Facebook wall.
"Kohwe, who lives in the Ablekuma West constituency, tells me of his joy to have entertained Ghanaians back in the days and holds no regret quitting his job at the foreign affairs ministry in 1965 to do comedy. I had a hearty conversation with the one-time vibrant man. I assured him to hold on to life and be hopeful as some of us will continue to support and allow God to do his part. Ablekuma West da m'akoma so. You matter to meY'abr3 anka y'ad."