(Video): J. J Rawlings goes home today
The final funeral rite of former President JJ Rawlings is ongoing at the black star square in Accra.
The former president will be buried today, Wednesday, January 27, after a four-day-long state funeral.
President Akufo-Addo, Liberia President, George Weah, and Sierra Leone, President Julius Maada Bio, former president Mahama are all in attendance.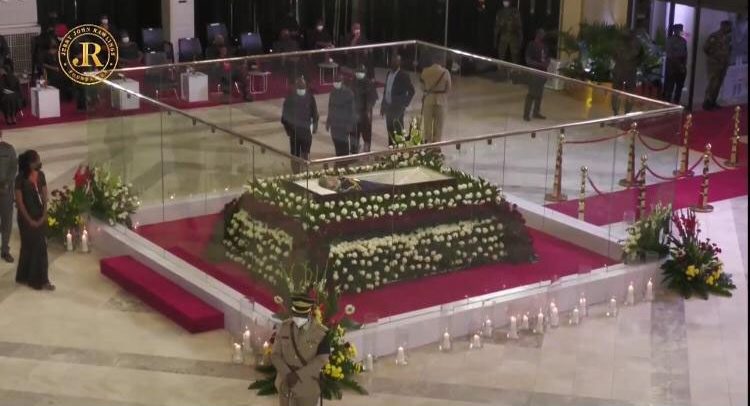 Prior to this, a Catholic Requiem Mass and a vigil were held in his honor on Sunday, January 24th, followed by a 2-day Laying-In-State ceremony at the Accra International Conference Center for dignitaries and the general public to file past.
The late President will be buried at the Military cemetery in Accra after the government and his family reached an agreement on the location of his burial.
Mr. Rawlings died on November 12, 2020, at the Korle Bu Teaching Hospital in Accra.