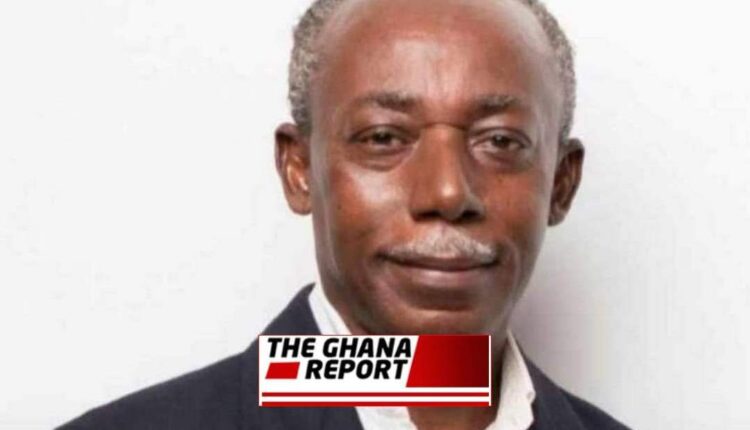 VIDEO: Murder of University of Ghana lecturer is inside job-houseboy alleges
A "houseboy" of the murdered University of Ghana law lecturer is suspecting an insider job in the death of his boss.
Mr Isaac Botchway told theghanareport.com that although he had been told that a carpenter forced the door open to discover the body of the late Prof Emmanuel Emmanuel Benneh, there was no sign of a forced break-in on the door.
He told Manasseh Azure Awuni that it appeared the late professor granted entry to the person, probably known to him, who committed the act because there was no break-in.
He also questions the account of how the body of the late professor was discovered in his room Saturday morning..
"There is nothing to show that a carpenter forcibly opened this door. There is no scratch to prove that I forced the door open.
Prof.  Emmanuel Yaw Benneh, was found dead in his home Saturday morning. He was believed to have been murdered on Thursday night.
But police picked up his body from his East Legon home on Saturday.
Prof.  Benneh had retired from the university but worked on contract and lived alone in his mansion at East Legon, not far from American House.
There was no sign of a break-in.
READ: The Inside Story: University Of Ghana Law Lecturer Murdered In East Legon Mansion
"There should be an investigation. I don't understand it…The carpenter should come and show me how he broke in."
"I was here before they took the body away. When I arrived, the police and the CID were inside. I wanted to go and see 'my father' but they refused, insisting that they were conducting investigations.
"I insisted that I wanted to go in there because I had worked with him for so many years and if someone had killed him, why won't they allow me to see him? So they allowed me inside. I saw him tied."
He said the only small hole near the door lock had been there ever since the door was fixed.
Mr Botchway claimed the last time he heard from the law professor was at 8pm on Thursday night.
"I called him the next day, but he did not respond. The gardener came to work this morning[Saturday] and when he did not find any sign of him, he knocked at his door but there was no response," Isaac Botchway told Manasseh.
"The gardener then went to inform his [Prof Benneh's] sister who does not live far away from the house. She sent the gardener to go and look for a carpenter to force the door open," he continued.
"The sister said she did not follow the gardener. She only instructed him to have the door open. Why didn't she follow the carpenter?"
Formulating his own theories, he said it appeared whoever committed the heinous crime "planned it and entered the house with him to kill him."
"His arms, which were tied behind him, had a lot of bruises," a visibly distraught Mr Botchway said.