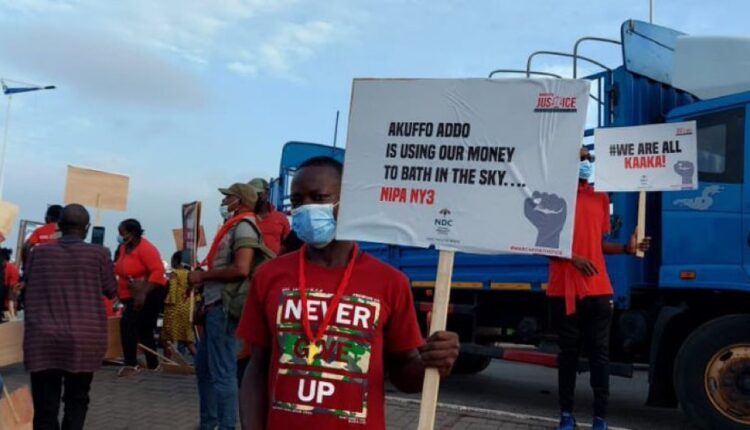 Video : NDC 'March For Justice' underway
The opposition National Democratic Congress is protesting against what they describe as insecurity in the country.
The protest which was advertised two weeks ago is themed 'March for Justice'
The Police agreed to provide security during the protest after declining the request of the movement known as Fix The Country, supported by the Economic Fighters League (EFL), citing Covid-19 safety protocols.
The NDC's protest started at the Accra Mall, with a quick stop at the Flagstaff House to present a petition, and then to Parliament through the AU avenue.
Addressing the protesters, the General Secretary of the NDC, Johnson Aseidu Nketsia, accused the government of using the military to undermine election integrity.
See photos below: