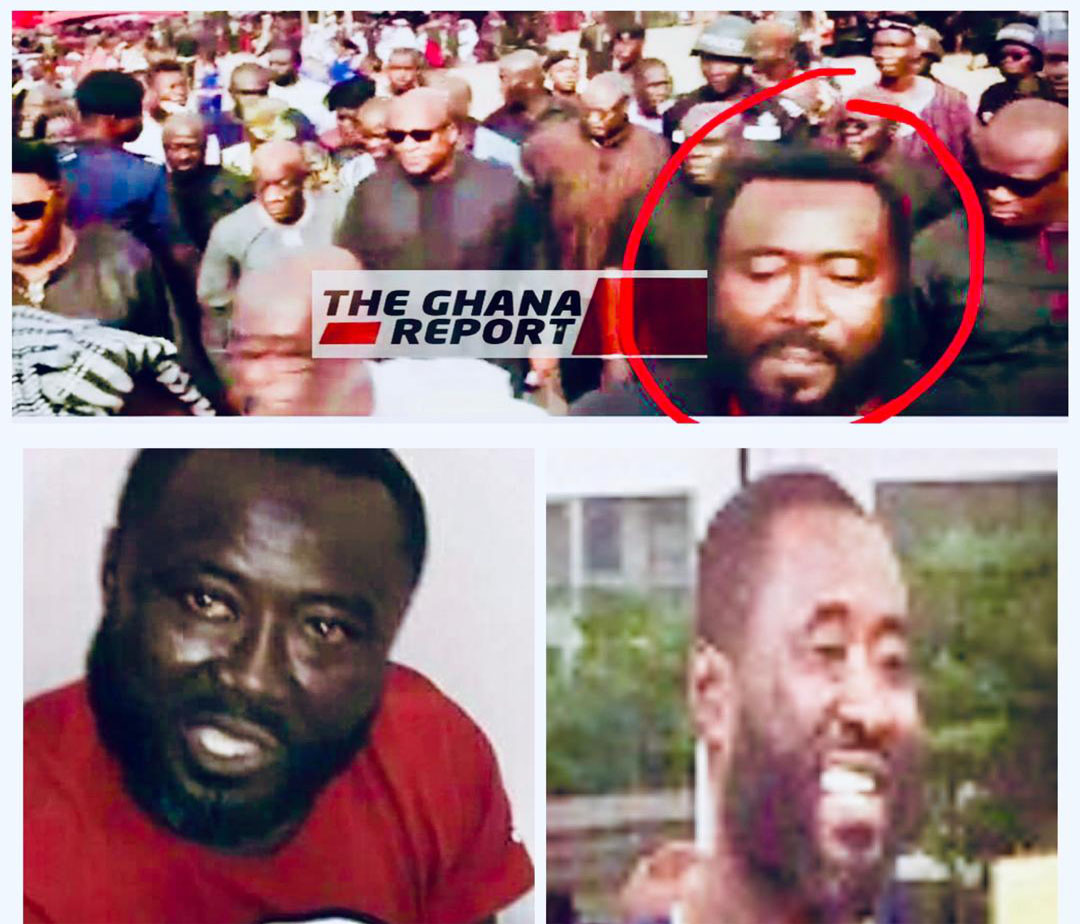 Video: Notorious Kumasi kidnapper Seidu Mba worked for John Mahama
The Ghana Report can confirm that one of the ring leaders involved in the kidnapping of the two Canadian ladies in the Ashanti Regional capital, Kumasi, worked for former president John Dramani Mahama.
Following the arrest of the kidnappers a month ago, the two major political parties, the NPP and NDC, have continuously tried linking the alleged kidnapper to each other. The NDC has however been quick to suggest, in all such instances, that Seidu Mba is a member of the NPP's Delta Force.
Fresh evidence available to The Ghana Report, however, suggests otherwise.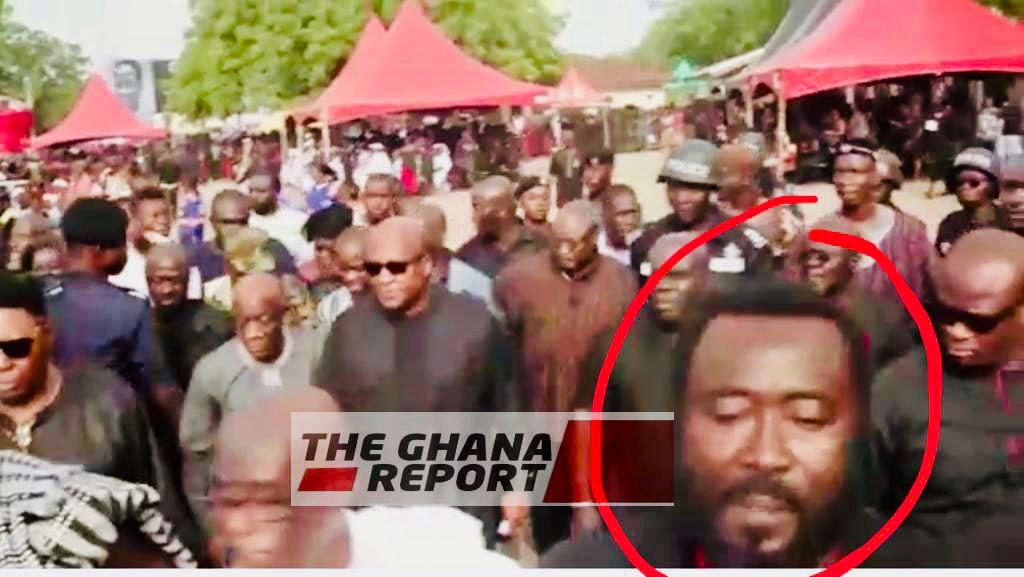 Deep throat sources of theghanareport.com say the notorious Seidu Abubakar, popularly known as Mba, was Mahama's right-hand man and personal bodyguard who moved with his security detail.
A video intercepted by theghanareport.com shows Seidu Mba playing an active role as a bodyguard to Former President John Mahama alongside National security officials, the military and police during some events.
It is alleged that Mba's role as part of JM's security included paving way for the former president and his entourage during state events as highlighted in the video.
Question though is, if Seidu Mba is not affiliated to the former President and the NDC, what business then did he have carrying out such duties in the presence of police and National Security officials?
Seidu Mba has also been seen, in recent time, in pictures wearing NDC branded party T-shirts but several communicators of the NDC have sought to disassociate the party from the kidnapper even though this video appears to suggest that Seidu Mba is indeed affiliated to the NDC and not the vigilante group, the Delta Force as reported earlier.
Kidnapping of Canadians
On June 4, 2019, a gang in Kumasi kidnapped two Canadian ladies who had boarded an Uber at their hostel at Nhyiayeso.
While in captivity, the alleged kidnappers contacted their families and demanded a ransom of $800,000.
Though an amount of $120,000 was withdrawn from a bank in Ghana by a French negotiator who was hired by the Canadian government, Ghana's security forces had put a strategy in place to rescue the kidnapped girls.
The Rescue
A National Security team, led by Colonel Micheal Opoku, and acting on intelligence, arrested Yakubu. Afterwards, the team proceeded to arrest Aghalor, Ojiyorwe and Omarsar at their hideout at Kenyasi Krobo and rescued the girls.
There were several exchanges between the kidnappers and the National Security operatives until the kidnappers were overpowered and subsequently arrested.
Their pleas have not been taken as investigations continue.
The case has since been adjourned to July 15.