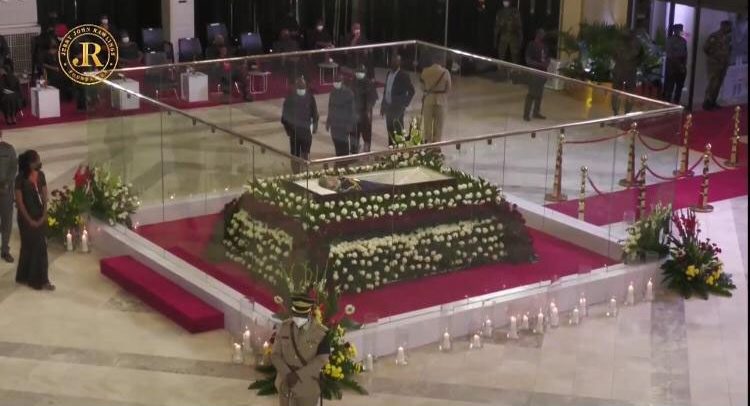 Video: Remains of former President Rawlings laid in state
Day two of the funeral rite of former President Jerry John Rawlings commences with the remains of Ghana's longest-serving President laid in state for the public to pay their last respect.
The body was placed in a glass cubicle at the Accra International Conference Centre (AICC) and guarded by four soldiers in line with military tradition.
The former President who was the Commander-in-chief of the Ghana Armed Forces from December 31, 1981, to January 7, 2001, died last year.
The remains will be there for two days – January 25 and 26, 2021- after which the burial service will be held on Wednesday, January 27, 2021.
The funeral was earlier scheduled for December 23, 2020, by the State but this upset the Anlo Traditional Council (ATC) which wanted to be consulted.
Former President Jerry John Rawlings died from an unknown illness on November 12, 2020. He died at 73.
Watch the live event below: