Violence in Ho as shopkeeper dies over GH¢25 levy to District assembly
Hot-headed youths in the Ho West of the Volta Region have vandalised properties at its District Assembly.
This was after a task force within the District Assembly allegedly fatally knocked down a 28-year old shop keeper Wisdom, the youths at Dzolo Gbogame.
They burnt down a vehicle belonging to the Assembly and smashed the glass windows and other properties on the premises of the assembly.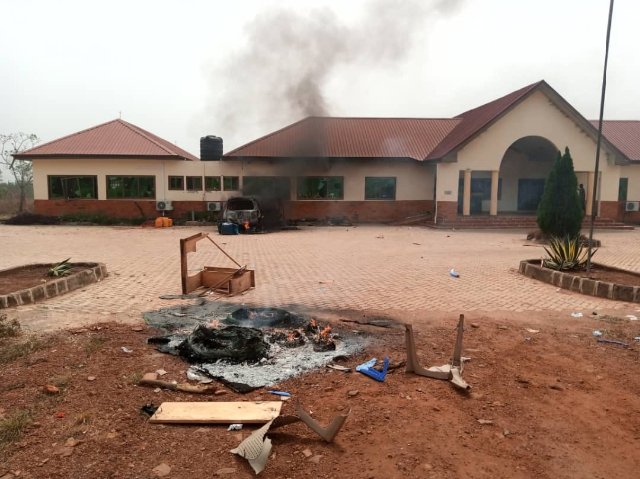 The District Chief Executive Ernest Victor Apau and his staff fled the violence.
Narrating the immediate cause of the violence, an eyewitness, Prosper Korsi Ahiaku, said four officers from the Revenue Mobilisation unit of the assembly locked the shop of the deceased who had paid GHC 20 out of a GHC25 levy.
This resulted in a misunderstanding and Ahiaku climbed the Toyota Hilux pickup vehicle to stop the officials from leaving without opening his shop.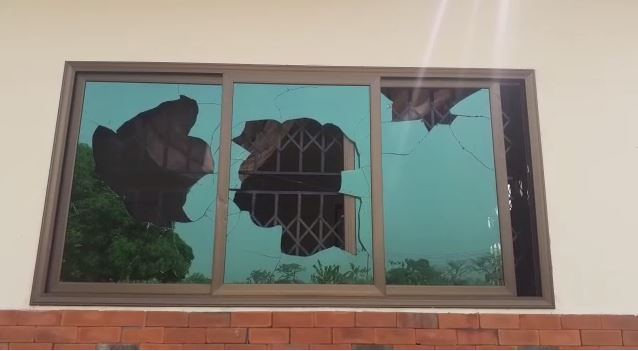 The driver, however, moved the vehicle, Ahiaku fell off and was ran over.
This infuriated the youth who marched to the district office to carry out the attacks.
It took the intervention of the police to restore calm and have the body of the deceased conveyed to a morgue.
Lambert Attivor, a journalist in the district explained that his team stumbled on the chaos.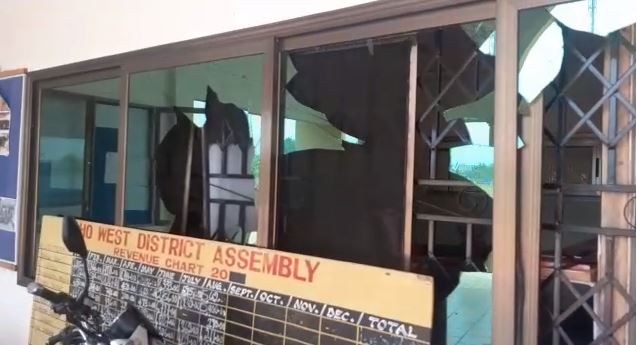 In an attempt to gather information, the youth smashed the windows of their vehicle and prevented them from taking photos and videos.
Man loses life over GH¢25 levy

Posted by The Ghana Report on Wednesday, January 22, 2020
It was after the journalist and his team left the scene sensing danger that they learned that an assembly vehicle had allegedly knocked and killed a trader.