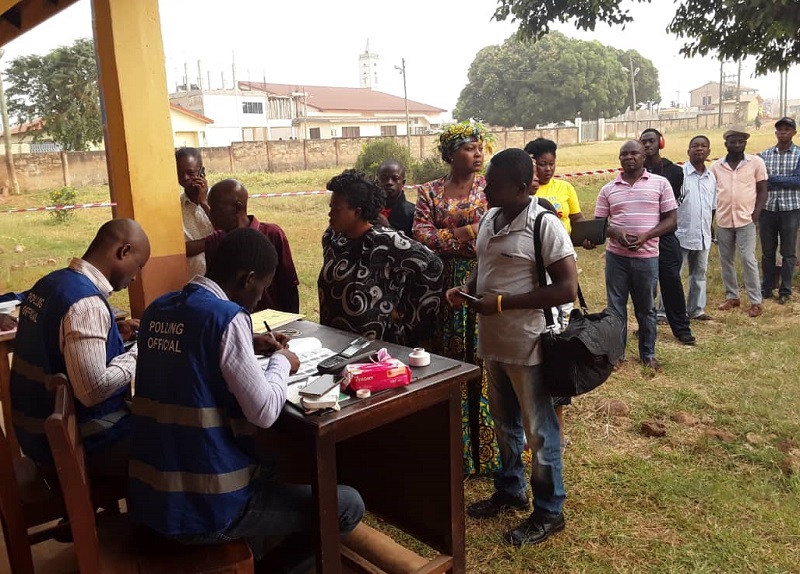 Voting underway for creation of new regions
Voting has commenced in some 47 districts across the country for the creation of six new regions.
The referenda is seeking to create the Western North, Ahafo, Bono East, Oti, North East and Savannah Regions.
At least half of all eligible voters are expected to vote and at least 80 per cent are expected to vote 'Yes' for the creation of the proposed regions.
Brong Ahafo Region
From Techiman in the Brong Ahafo Region, Emmanuel Adu-Gyamerah reportsthat, voters in the Bono East enclave started queuing at the various polling centres as early as 4.00 am to cast their votes.
According to him, campaigners for the creation of the Bono East Region are leaving no stone unturned to ensure that all eligible voters cast their votes.
"They have mobilised private transport operators to go into the hinterlands to convey people to the voting centres to cast their votes. Motorcycles are being used to carry out both the aged and the sick from their houses to the polling centres," he reports.
Voting is very peaceful as voters are staying in their lines to wait for their turn.
Northern Region
Graphic Online's Samuel Duodo and Mohammed Fugu report from the Northern Region that a total of 505,477 registered voters are expected to cast their votes in 1,101 polling stations for the proposed Savannah and North East regions.
Breakdown
In the proposed Savannah region a total of 252,902 registered voters are to cast their votes at 583 polling stations while in the North East region a total of 252,575 registered voters are to vote at 518 polling stations
The carved areas for the Savannah region are East Gonja, Central Gonja, West Gonja, North Gonja, Bole and Sawla-Tuna-Kalba Districts.
The Districts to form the North East region are West and East Mamprusi municipalities, Bunkpurugu, Yunyon, Chereponi and Mamprugu-Moaduri Districts.
Source: Graphic Online