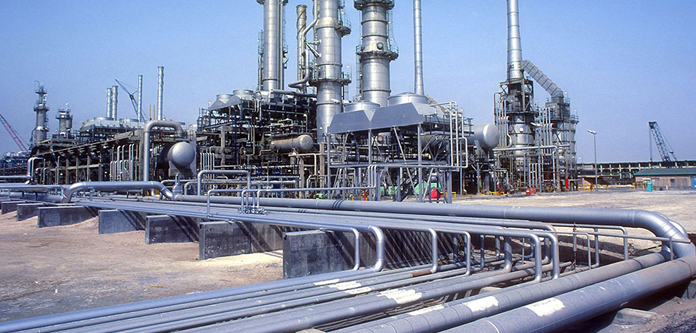 WAPCO to resume gas supply to Ghana after successful cleanup exercise
The West African Gas Pipeline Company Limited (WAPCO) has completed the cleaning up of its pipelines almost a month early.
Per the schedule for the cleanup,  the Ministry of Energy expected what is technically known as pigging to be completed by  March 21, 2020.
The development remains a major feat for the energy sector, as the company is expected to resume gas supply for power generation.
With a successful cleaning and inspection of the offshore pipeline, WAPCO has resumed the transportation of gas to its customers in Benin, Togo, and Ghana.
The gas transporter is expected to deliver 40 million standard cubic feet (MMscf)of gas to the Aboadze Power Enclave in the Shama District in the Western Region and would ramp it up about 80MMscf.
WAPCO in a statement in January had indicated that the company would begin and clean up and inspection of its pipeline from its source in Nigeria to Ghana. This means they have completed the exercise one month ahead of schedule.
WAPCo offshore pipeline embarks on cleanup and inspection exercise
The General Manager, Corporate Affairs of WAPCO, Kwasi Agyeman Prempeh, told the Daily Graphic that the company was currently transporting natural gas to its Tarkoradi Regulating and Metering Station only.
Mr Prempeh explained that the supply to the Tema Regulating and Metering Station would commence after the completion of ongoing expansion works under the Takoradi to Tema Interconnection Project (TTIP).
He also said, "The cleaning and inspection of its 20-inch offshore pipeline, from Badagry in Nigeria to Takoradi, was without incident, explaining that the internal inspection of the 569-kilometer offshore pipeline was completed last Sunday."
He has also gave the assurance  that with the completion of the cleaning and inspection, "WAPCO, now has better positioned to offer reliable and improved service to its customers in Ghana, Togo, and Benin in its effort to provide greater access to affordable and reliable power for economic growth."
The exercise, he indicated, "had helped the company successfully gather a significant amount of data that would be analysed over the next couple of months to further provide critical insights and assurance of the overall integrity of the pipeline to support its continuous optimal operations."