Okada group call for licence regime
Commercial motorcycle operators have called on the government to levy members to train and licence members before operations to tackle road safety.
The biggest concern which resulted in the ban of the use of motorcycle for carrying fare-paying passengers in 2012 was safety.
But the operators have said that they have no problems with government measures to deal with the problem, which would be easier if the ban on their operations was lifted.
At a press conference by okada operators in the Greater Accra and Central Regions at Ashaiman,  the group said regulations will help improve safety to curtail harassment by security personnel.
Public Relations Officer of the Greater Accra Regional Okada Riders Association, Pascal Setsoafia, said: "Legalising and regulating the okada business will create an added opportunity for the state to raise funds".
For him, "this could provide an opportunity for local authorities to levy a small daily fee from members to set-up a safety and training school and licence members".
By so doing, he said this could help raise funds similar to the system the Driver and Vehicle Licensing Authority (DVLA) has for cars and trucks.
He observed that okada provides employment for more than 800,000 people, which translates to more than 2 million dependants.
He enumerated the economic benefits of okada and rallied operators to support former President John Dramani Mahama, who has assured legalisation if he wins power to return to the government on the ticket of the NDC.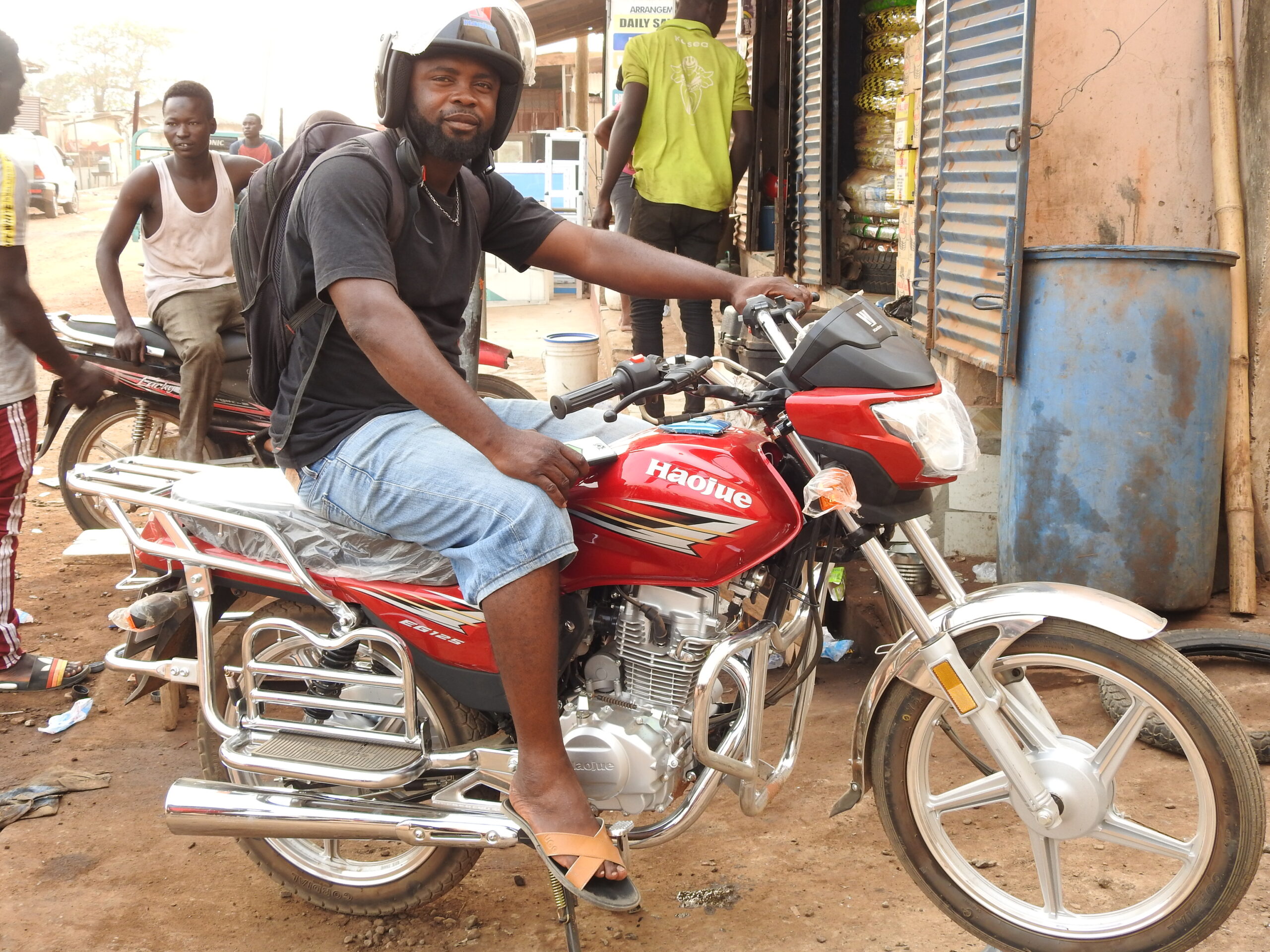 Mr Mahama has said that the okada provides employment to many which exceed beneficiaries of any employment intervention by the NPP administration.
The prohibition of motorcycles for commercial vehicles is grounded in law as captured by Road Traffic Regulations, 2012 (Legislative Instrument 2180).
Section 128 (1) of L.l. 2180 states–– "The licensing authority shall not register a motorcycle to carry a fare-paying passenger."
Section 128 (2) states –– "A person shall not permit a motorcycle or tricycle which that person exercises control to be used for commercial purposes except for courier and delivery services."
Section 128 (3) states –– "A person shall not ride on a motorcycle or tricycle as a paying passenger."
Mr Setsoafia  told ghanareport.com in an earlier interview that okada is the means of income for his family and government needs to address the situation to review the law.
He insists, "If this thing is not legalised so far as unemployment is concerned" it will create poverty and render hundreds of people jobless".
Vice President of the Greater Accra Regional Okada Riders Association, Alhaji Tijani Umar, feeds his family of four wives and 16 children using income generated from okada.
For the Chairman of the Greater Accra Regional Okada Riders Association, Tijani Mohammed, his work as security at the Tema Metropolitan Assembly (TMA) fetches him a meagre GHC 380.
The 52-year-old man from Chereponi explained: "From 2010, I got a grasp of the okada business and could make about GHC200 a day".
In a bad month, he can generate at least GHC800 to provide for his wife and four children together with his late brothers' three kids.
Theghanareport.com has done extensive research on the okada business in Ghana, which will be published in the coming days.