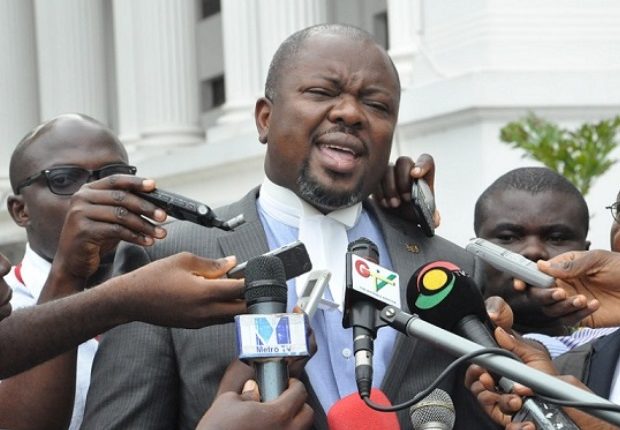 Lawyer for the three people suspected to have planned an attack on the presidency say he expected his clients to have been charged with High treason.
According to Victor Adawudu, his expectation was premised on claims by the government that they had attempted to distabilise the state.
"Because of what was put out in the public domain that they wanted to attack the presidency, we expected to be charged with high treason," he told Morning Starr sit-in host Lantam Papanko.
He rejected claims by government that they have not charged with treason because the Superior courts are on vacation.
"The explanation that they did not charge them with treason because the courts are on vacation is not entirely true, because some courts are working. The vacation courts are working".
Deputy minister for Defense Major Derrick Oduro has disclosed that the three individuals also planned to attack the defense ministry.
"The intelligence we gathered at a point indicated that these young men wanted to attack the Defense Ministry," he told Morning Starr sit-in host Lantam Papanko Wednesday.
He however added the military is yet to ascertain the actual roles the officers in custody over the matter played in the whole plot dismissing claims the security agencies rushed with their conclusions.
"As we speak, we cannot tell whether the military men alleged to be involved were informants. Let's keep our fingers crossed as things unfold. We didn't rush in putting the information out there. The information came in at the right time".