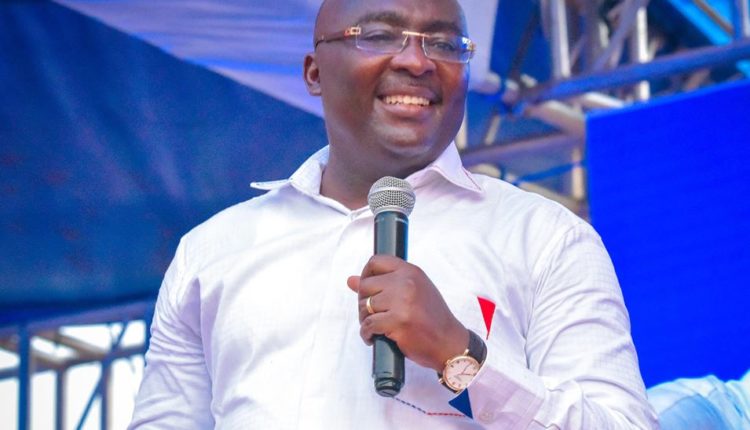 We have recruited 50 per cent of PWDs to man all toll booths – Dr Bawumia
Fifty per cent of toll booths in Ghana are manned by persons living with a disability, Vice President, Dr Mahamudu Bawumia, has said.
The feat, he said is a campaign promise by the NPP is to ensure that people living with disabilities (PWDs) are not excluded in the government's employment opportunities.
While not stating the absolute number of PWDs employed, he said it is important to have an all-inclusive government where nobody feels left out in the country.
With the government's employment data under scrutiny, the Vice President said more than 350, 000 jobs have been created over the last three years.
The Vice President announced the figures at  NPP annual National Delegates conference 2019 on Sunday at the Trade Fair Centre in Accra.
The conference which is on the theme "We have performed better, Four more to do more" sought to project the achievements of the NPP leadership over the last three years in power.
According to him, the NPP government promised three things, which are "to stabilise the economy, reduce the suffering of our people and transform and prosper the economy."
"That is what we are working to achieve by ensuring nobody is left out. Introducing social interventions programmes to reduce the suffering of our people; " he said.
The Vice President emphatically said comparatively the NPP leadership has then better to the National Democratic Congress (NDC) leadership eight years in power.
Dr Bawumia insists the three years is money well spent in reducing the suffering of the populace.
"I have challenged the NDC to give us one, just one of the social intervention programmes they introduced to reduce the suffering of our people over the last 8 years. They have not been able to but they are supposed to be the social democratic party, " he says throwing a challenge to the opposition.
While many continue to bash the government over economic hardship as fuel prices and unemployment rise, the Vice President said the government is "building an economy that can create jobs and sustain jobs. "
"We came in and we have performed much better. If you look at the Agriculture sector, health, energy, education, the industrial sector we have performed better. I can go on and on about the policies we have introduced and implemented, " he said amidst cheers from the party faithful.