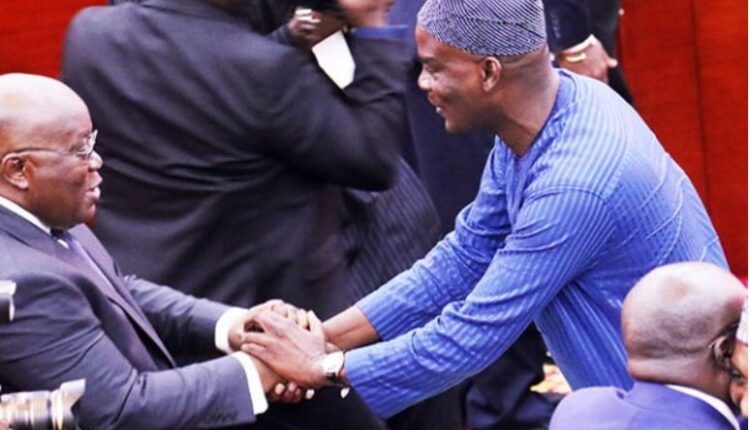 'We leave our fractured democracy in your hands'- Minority Leader taunts Akufo-Addo
The Minority Leader, Haruna Iddrisu, has taunted President Nana Akufo-Addo for presiding over a fractured democracy.
"We leave our fractured democracy in your hands," he said, when he rose to second a motion on adjournment of the House after President Nana Akufo-Addo delivered his last State of the Nation Address.
When he mounted the rostrum of the makeshift Parliament on Tuesday, the President walked Parliament through his achievements in the last four years.
He hammered on his performance, including implementing the planting for food and jobs policy, which he said had made the country a net exporter of food and the execution of the flagship free senior high school programme.
He also spoke extensively about what he described as the mess in the banking sector before he took office and the effort made to clean the sector to make it more vibrant.
He repeated his earlier appeal to both sides of the House to see results of the 2020 elections as a call by Ghanaians for a more cooperative politics in the House to move the nation-building agenda forward.
But when he took his turn, Mr Iddrisu insisted that the 2020 election result declaration was far from over and insisted "if Techiman South is added, we will have majority."
He also jabbed the President for failing to mention the reckless death of three people in Techiman South and other constituencies.
"Conspicuously missing in your speech is the loss of lives in Techiman and other parts of Ghana".
The NDC has vowed to challenge results of the Techiman South Constituency, which the EC has declared in favour of the NPP's Martin Adjei Korsah.
The NDC insists that the returning officer of for the constituency failed to collate the results from the polling station.
It, however, projected its candidate, Christopher Beyere Baasongti, as the winner.
The NDC is also in court challenging the presidential election results, its flagbearer, John Mahama, described as flawed and fictional.
"We have an economy which is hugely debt-driven, we have a bag of corn selling for GHC 200 in Tamale yet, the economy and Ghana is doing well, we thank you, for serving Ghana well.
"I would not open the debate today but Mr President to remind you that peace must be predicated on fairness and justice," he said before seconding the motion for adjournment.