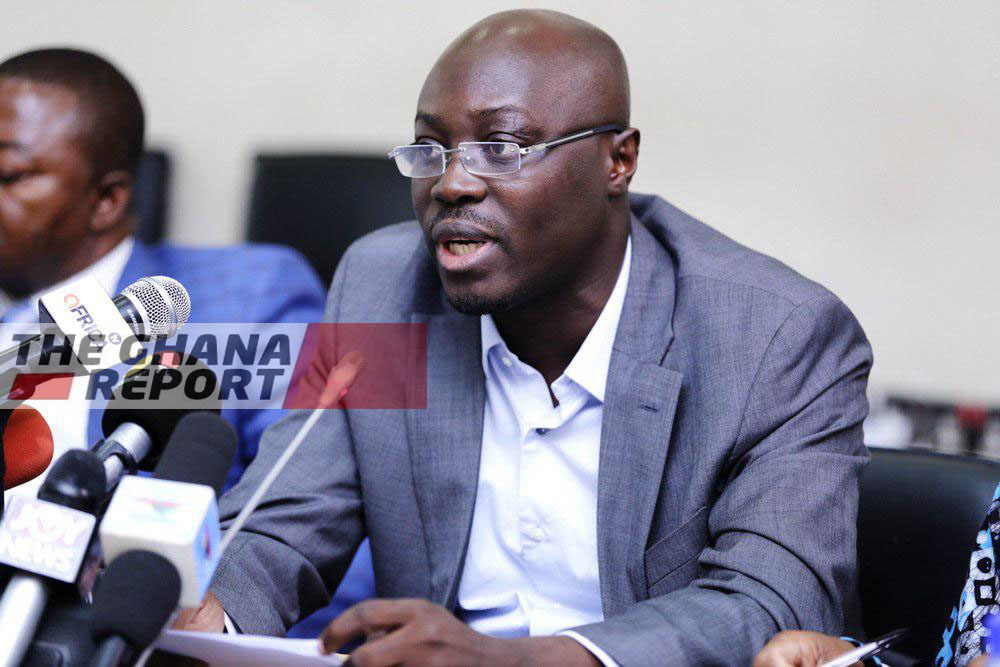 We need more time – MP laments as Parliament 'rushes' through loan agreements
The Ranking Member on Parliament's Finance Committee is unhappy with the little time members have to approve numerous loan agreements before the House goes on break Friday.
Cassiel Ato Forson said government's last-minute attitude does not give Parliamentarians the opportunity to do proper due diligence on the agreements before they are approved.
"Last-minute push to pass finance agreements is not fair on us. From last night until today, a number of finance agreements have been laid before this august House and we are expected to consider and approve them within two hours.
"It is not something we should encourage as a country. If we want to improve on our democracy and value for money, there is the need for the country to institute some days to approve certain finance agreements," he told journalists Friday.
Citing the almost $2 billion loan agreement for COCOBOD which was laid before the House at 11PM Thursday, Mr Forson wondered how Parliament was expected to do any due diligence with such limited time.
The Ajumajo-Enyan-Esiam MP said while members are familiar with that particular loan agreement because it is an annual ritual and might not need much time, the others which are new require an ample amount of scrutiny.
"You say you're going to borrow $600 million from the African Development Bank and you have spent almost a year in negotiating it. You have come out with an agreement I am not privy to, it is only this morning that I managed to read the document and came to understand that the loan agreement is not what it is but a mandate letter.
"How do you expect me to pass a mandate letter? So clearly, if for instance some of us do not sit and do extra hours, we will not get value for money, Ghanaians will be short-changed," he lamented.
A typical example for him is the Power Distribution Services (PDS) concession agreement. That agreement, according to Mr. Forson, did not get the required attention.
Had Parliament taken its time to peruse the deal thoroughly, the "fraud" that has now been discovered would have been spotted even before its approval.
"It (PDS deal) came in in a rush. Always government says we are in a rush, we have to meet deadlines. With that deal, they said it is a MiDA deadline and so it should be done now. We raised all the issues but government ignored in the name of urgency and here we are today…embarrassment."
He appealed to President Akufo-Addo to bring finance agreements beforehand so that the proper due diligence needed is done and the required advice given.
"We are not just here to oppose government. We are here to add value to governance and we have a constitutional mandate to oversee what the Executive is doing …the Speaker of Parliament must intervene and do what is right for us.
"You are giving me on hour to read approximately 80 pages of a loan agreement. Sometimes 150 pages of a finance document, understand and criticise it. Am I a robot," he queried.