Wedding video of pastor who shot his wife pops up
Sylvester Ofori and Barbara Tommey
The wedding video of a US-based Ghanaian pastor who shot his wife has popped up on the internet following the tragedy.
Sylvester Ofori shot his wife, Barbara Tommey, Tuesday morning in front of Orlando's credit union while she was on her way to work.
The 27-year-old  was pronounced dead at the  Orlando Regional Medical Center shortly afterward.
Orlando Police say the shooting was captured on security footage.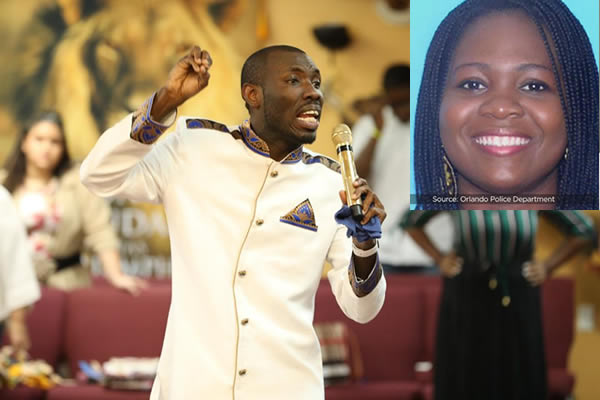 "You can tell that she's trying to get inside. Unfortunately, he shot her outside of the establishment," the Orlando Police Chief said.
The pastor's Facebook posts are being revealed as coded messages, especially after the woman was shot dead.
Mr. Ofori, pastors the Floodgates of Heaven Church and, describes himself as a prophet and motivational speaker.