Wednesday: Advertised jobs in newspapers today
Prospective job seekers can find below the advertised jobs in the January 13, 2021, edition of Daily Graphic as published in the paper today.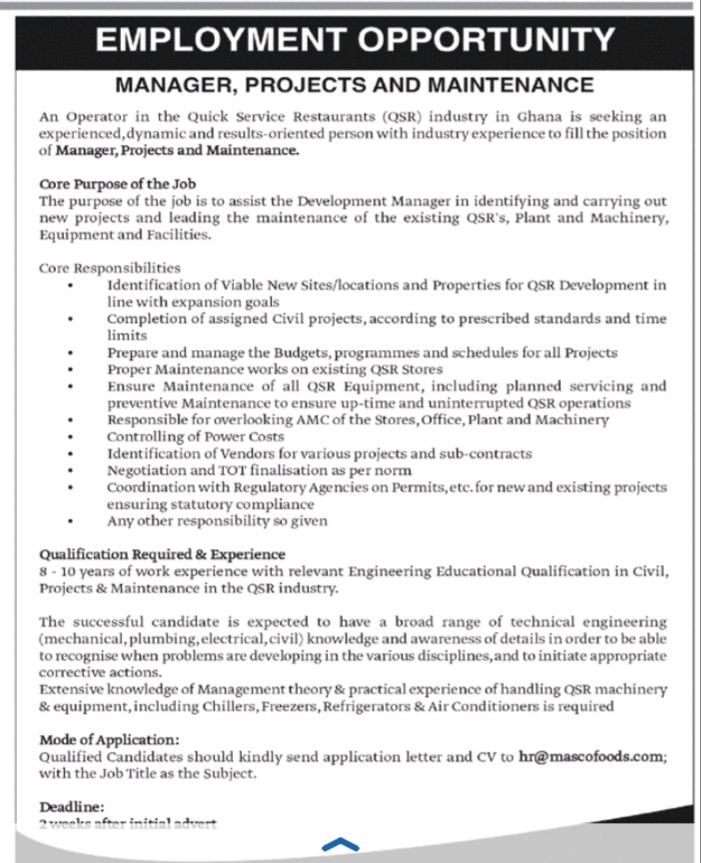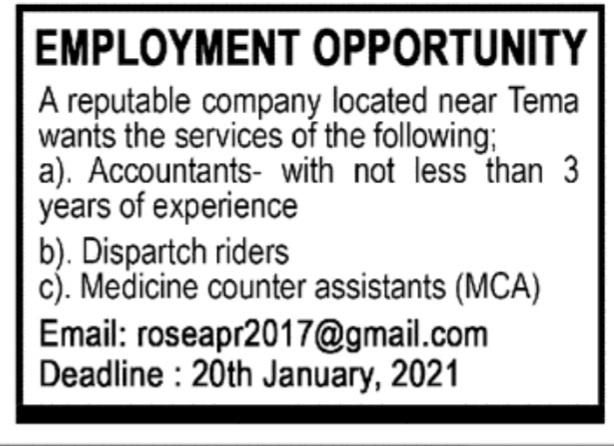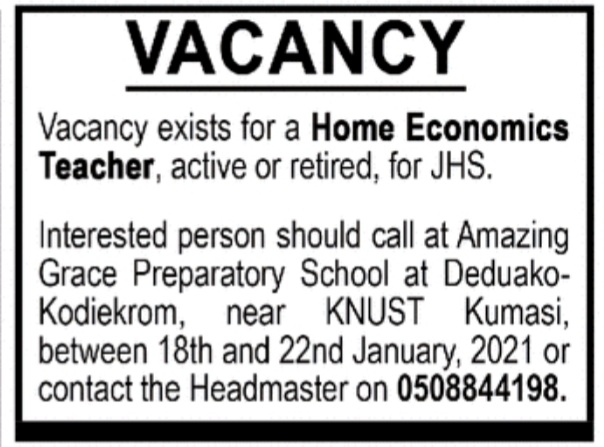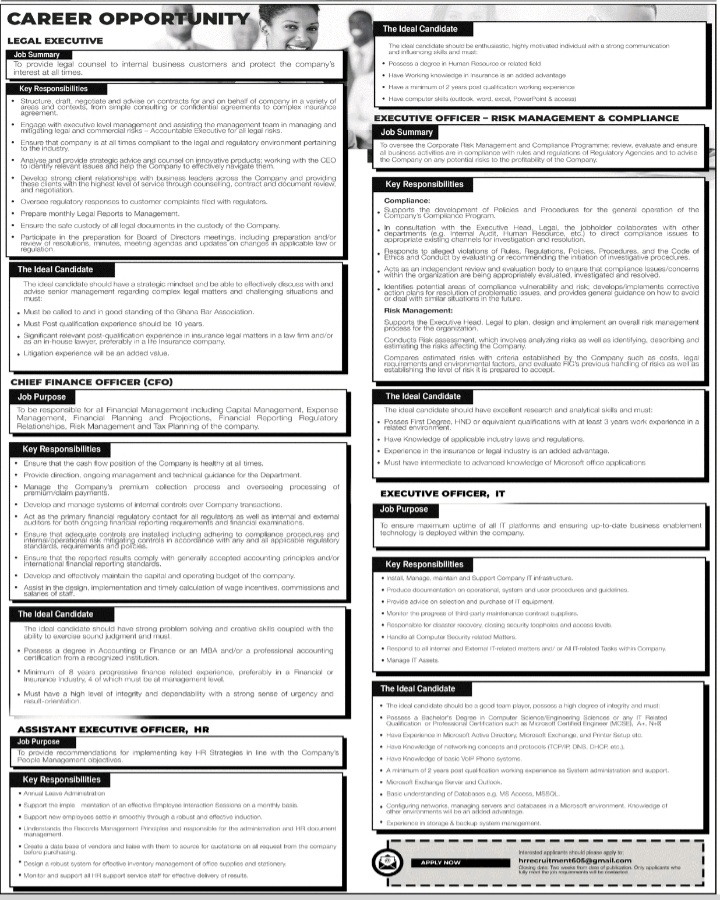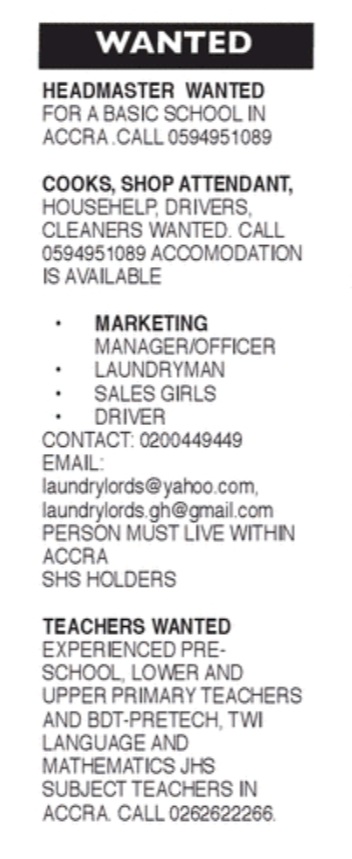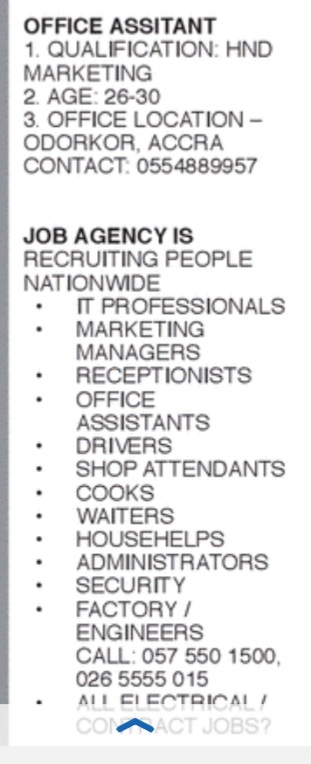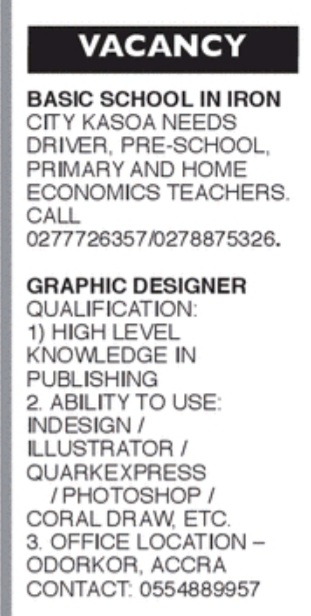 Other online jobs
A reputable media outfit is looking for a smart and intelligent Radio Producer who has basic understanding of radio content on Politics, Law, Current Affairs, Economics and Finance to produce its flagship political shows.
Responsibilities:
Radio producers are primarily responsible for creating a radio show. They are involved in the entire process, right from the conceptualization to the final distribution.
Radio producers generate ideas, research and develop the content, select the audio, and also contact potential resource persons and interviewees.
Requirements:
1. Minimum academic qualification for this job is a good first degree in Communication or related Social Sciences.
2. Must have a STRONG connection with A-Class resource persons and interviewees in Politics, Academia, Law, Economics, Finance, etc. who will be available to speak on the shows.
3. Must have a good understanding of man-management within a radio production set-up.
4. Must have knowledge on the use of basic radio production softwares like Cool Edit, Virtual DJ, etc.
5. A minimum of 5 years experience in a similar role is required.
Remuneration:
The successful candidate will enjoy a very attractive and competitive salary.
Application Process:
Interested applicants should email their CVs and cover letter to maud3050@gmail.com by 5:00 GMT on Friday 22nd January, 2021.
NB: ONLY shortlisted applicants will be contacted.