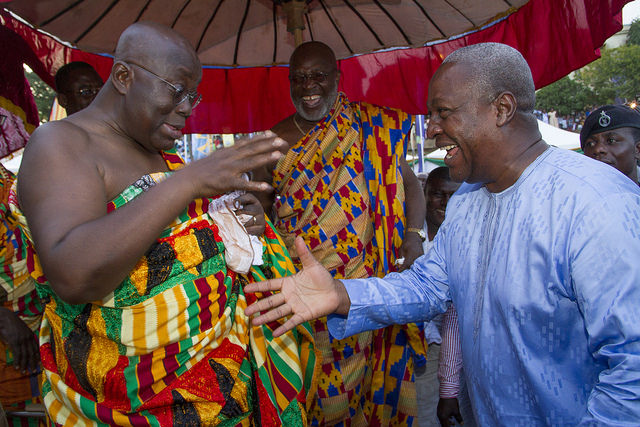 What are you coming back to do? I'm winning hands down – Akufo-Addo to Mahama
President Nana Addo Dankwa Akufo-Addo has criticised the National Democratic Congress Flagbearer, John Dramani Mahama, for his 8-year tenure in office.
He adds that the main opposition leader has no record to defend in the 2020 elections.
According to him, Ghanaians will reward the NPP with another victory in the 2020 polls because of their performance in government so far.
"The question that the Ghanaian people are going to ask our opponents is that "what are they coming back to do? what's the programme of the NDC under the leadership of John Mahama? what was the programme? what is the record they are coming to defend in 2020? He quizzed delegates at the 2019 NPP annual delegates conference on Sunday.
"There is strong support from the Ghanaian people, everywhere I go,   I see a large crowd and people of enthusiasm following me everywhere I go. They are the ones who started the slogan 'four more for Nana. "
The President also said Ghana cannot develop without the NPP.
"The transformation of Ghana that the Ghanaian people are looking for cannot take place without the NPP. The NPP is the only party that move the nation in its forward march, " he said with much conviction.
The National Annual Delegates conference provides a platform for deliberations and resolutions and other matters of the party's interest ahead of next year's presidential and parliamentary elections.