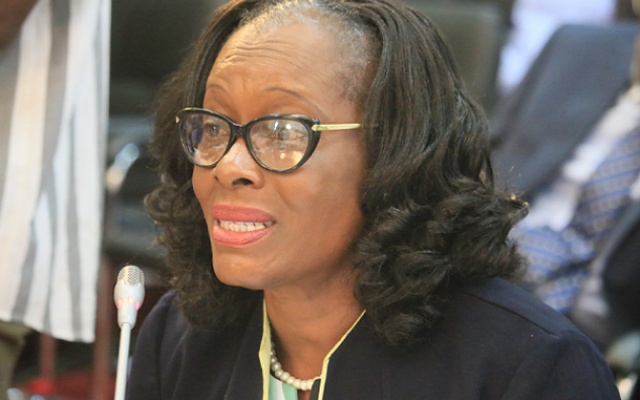 What happened to the GHC2m for procurement of vehicles – SP asks AG
Special Prosecutor (SP), Martin Alamisi Burnes Kaiser Amidu, is questioning the Attorney General and Minister for Justice, Madam Gloria Akuffo, the whereabouts of a sum of two million cedis (GHC2m) given to her office to procure vehicles.
"I was given two million cedis to the Ministry of Justice to procure vehicles, what happened to it…?" Mr Amidu quizzed.
According to him, the Attorney General's office is supposed to be in charge of his office but the Minister hardly knows where the Office of Special Prosecutor is located.
"How many times has the Minister of Justice come to my office, does she know where it is…?" he said in an interview with David Ampofo on 'Time With David'.
Speaking about some challenges his office is facing, Mr Amidu indicated that his office lacks the human resources to work effectively as compared to the AG's office where there are over twenty prosecutors, yet they have not been able to prosecute double salary MPs and asked what is holding the prosecutors.
"If there is no case, they should tell them or they are making a political deal…I have always said, "We can't use different yardsticks for different cases…," Mr Amidu noted.
He further slammed his critics who say he has not met expectations in the fight against corruption and warned them not to tie his hands behind him and call him a bad boxer.
Since the establishment of the Office of the Special Prosecutor more than a year ago, Martin Alamisi Burnes Kaiser Amidu has not been able to prosecute any corrupt official either from the previous administration or the current one.
Recently the Communications Director of the governing New Patriotic Party (NPP) and MP for Adentan Constituency, Yaw Buaben Asamoah, urged Mr Amidu to stop complaining about interference with his work and go ahead with prosecution.
The Special Prosecutor had complained about lack of cooperation by some heads of institutions and interference in his work. But Mr Buaben Asamoah hit back, denying any such interference or non-cooperation.
However, Martin Amidu has maintained that his work is being inhibited, adding that leadership is not taking the needed action in the fight.
"You can't fight corruption, without the leadership cracking the whip," he noted.