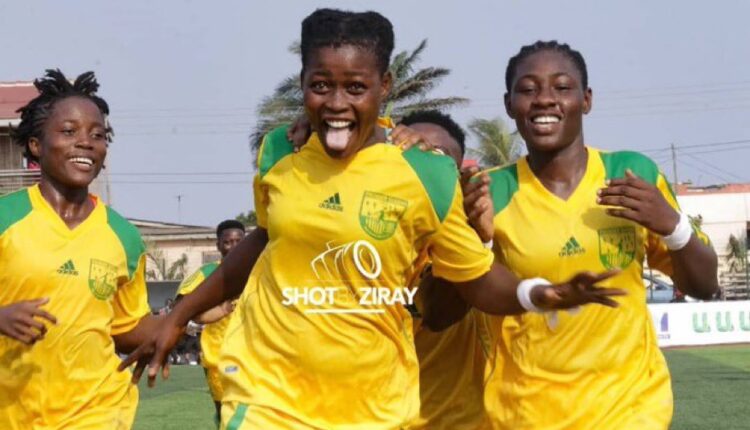 Women's FA Cup: Thunder Queens secure semis spot ahead of Berry Ladies
After edging out Berry Ladies in the quarter-final of this season's Women's FA Cup, Thunder Queens, over the weekend, secured one of the available four spots for the semi-final of this season's competition.
In what was a keenly contested encounter, Thunder Queens emerged as the victors thanks to the solitary goal Herodia Donkor scored in extra time.
The defeat will come as a blow to Berrry Ladies who were unable to book a place into the finals of the championship after coming second behind Hasaacas Ladies in the southern zone.
Thunder Queens are expected to face off with Ampem Darkoa who also defeated Immigration Ladies in their quarter-final, with goals from Ophelia Serwaa Amponsah and Priscilla Okyere.
The other two spots have been taken by Hasaacas Ladies and Supreme Ladies who won their respective games.
Hasaacas Ladies defeated Northern Ladies 2-0 while their semi-final opponent, Supreme Ladies, won 2-1 against Prisons Ladies.
The date for the semis is yet to be announced.
Semi-final pairings
Ampem Darkoa Ladies vs ThunderQueens 
Hasaacas Ladies vs Supreme Ladies