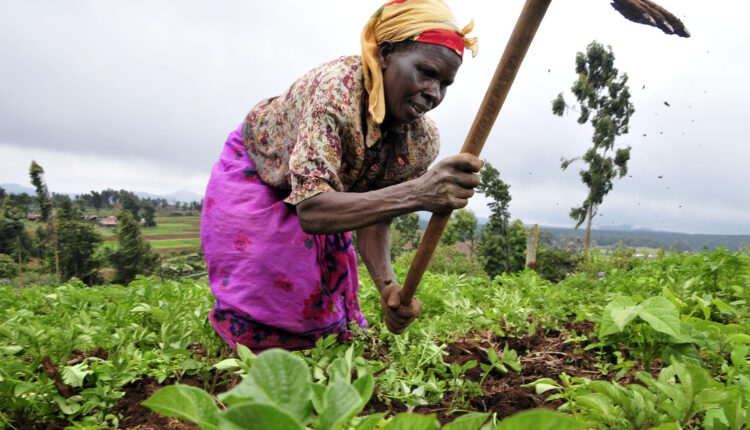 World Bank forecasts sub-Saharan Africa's GDP to contract 3.3% in 2020
Economic growth in Sub-Saharan Africa is forecast to be negative at -3.3 percent for 2020 compared to the 2.4 percent of 2019 due to COVID-19 disruptions, according to analysis released on Thursday by the World Bank.
The report, Africa's Pulse, says the COVID-19 pandemic has taken a large toll on economic activity in sub-Saharan Africa, putting a decade of hard-won economic progress at risk.
"Economic activity in the region is expected to contract by 3.3 percent in 2020, confirming the prediction that sub-Saharan Africa would suffer its first recession in a quarter-century in 2020. By the end of 2021, the region's real gross domestic product (GDP) per capita will likely regress to its level in 2007," says the latest World Bank's regional economic analysis Africa's Pulse: Charting the Road to Recovery.
The bi-annual analysis discusses the near-term economic outlook for sub-Saharan Africa.
According to the report, sub-Saharan Africa's real GDP is projected to pick up to 2.1 percent in 2021, which is below the rate achieved in 2019, assuming new COVID-19 cases will continue to slow across the region and new outbreaks will not lead to national lockdowns,
The findings show that in Africa, COVID-19 could push up to 40 million people into extreme poverty, erasing at least five years of progress in fighting poverty.
"Similarly, COVID-19 could set back progress in building human capital, as school closures will affect nearly 253 million students, potentially causing losses in learning," says the review.
The analysis notes that the economic contraction caused by the COVID-19 pandemic will spread broadly across countries in sub-Saharan Africa this year.
"Growth fell sharply in the second quarter of 2020 across countries, especially in Nigeria (6.1 percent year-on-year) and South Africa (17.1 percent). The decline in growth is expected to be larger in East and Southern Africa than West and Central Africa, partly because of the stronger output contractions in South Africa and Angola," the report says.
According to the World Bank analysis, successful COVID-19 containment measures come with a high economic cost, as has been seen across the globe.
"The road to recovery may be long, and it may be steep, but prioritizing policy actions and investments that address the challenge of creating more, better and inclusive jobs will pave the way for a faster, stronger and inclusive recovery for African countries," Albert Zeufack, World Bank chief economist for the Africa regions said.
The report notes that the road to recovery will also require massive investments across countries, as well as financial support from the international community, and recommends a bold reform agenda that includes policies that create fiscal space, along with policies to speed up job creation
"Although the pandemic is not over and the persistence and spread of the virus is uncertain, African governments have started putting in place policies and programs to support an inclusive and sustainable post-pandemic recovery," Hafez Ghanem, World Bank Vice President for Eastern and Southern Africa said.
"Countries are putting in place policies and programs that help create jobs and accelerate economic transformation to reduce the economic impact of the pandemic now, and build the capabilities needed to ensure inclusive economic growth in the future," he added.