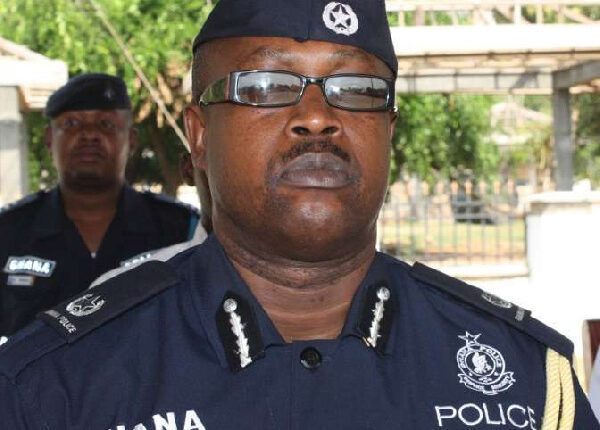 You can run but you can't hide – Kofi Boakye tells bullion van robbers
Commissioner of Police (COP) Nathan Kofi Boakye has assured the public that the police will arrest individuals who took part in the bullion van robbery on June 14.
COP Boakye, who is also the Head of Research and Planning of the Ghana Police Service, gave this assurance during the passing out ceremony of 320 recruits at the Regional Police Training School in Kumasi on Friday, June 18.
"I want to emphasize to the general public that very soon, all those involved in this bullion robbery and especially those who committed it will be arrested very soon.
"They can run and run, but they cannot hide," COP Boakye vowed.
He then urged the new recruits to be on alert in gathering useful information that can lead to the arrest of the perpetrators.
"It is incumbent on all of us, including you, the recruits to help us achieve this objective starting from now, and you have a duty of arresting these criminals who killed one of us. This is non-negotiable, and we cannot compromise on the need to arrest these criminals," he added.
His comment comes on the back of a bullion van robbery on June 14 that left a police officer on escort duty, Emmanuel Osei, dead and a bystander, Efia Badu, also hit by a stray bullet.
COP Boakye also mentioned that the Inspector General of Police (GPS) James Oppong Boanuh had implemented innovative strategies to help combat the menace that currently confronts the nation.
Jamestown Bullion Van Robbery
The gun-totting assailants shot three persons, including a policeman Emmanuel Osei, during the heist, close to the Accra Timber Market area.
Three armed robbers on a motorcycle trailed a Mon-Tran bullion van heading to the market.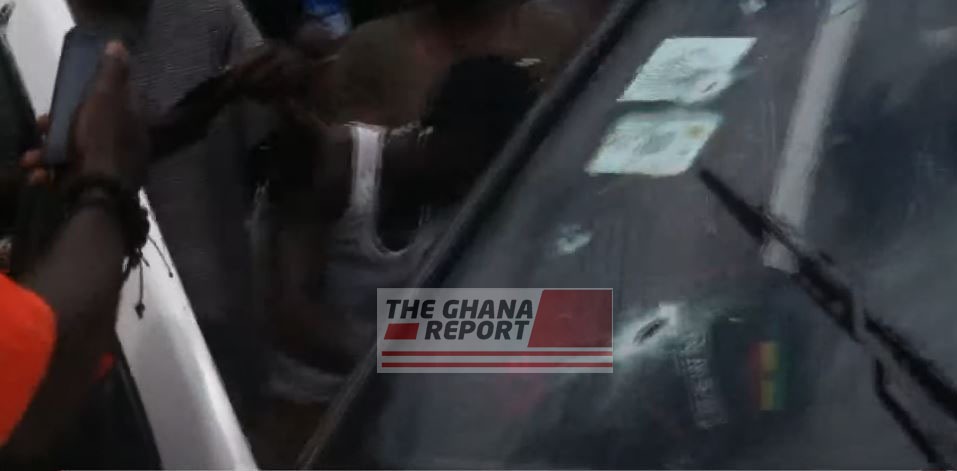 Upon reaching an enclave with some mechanics, the robbers sped closer to the van and shot the policeman protecting the vehicle in the head.
The brazen assault left the Nissan car with registration number GT 8592 W with several bullet holes, including one through the car's windscreen.
The bloodthirsty gunmen did not spare the driver as they shot him several times without blinking.
A trader who was selling within the enclave was also gunned down. Only a salesgirl managed to escape unharmed.
Other bullion van attacks over the years
March 29, 2012
There was a scramble as passers-by and second-hand phone dealers struggled for access to large sums of money that had dropped from a Toyota bullion van that had been involved in an accident at the Kwame Nkrumah Circle in Accra.
The speeding bullion van with registration number GW 1847 S and travelling from Accra New Town towards the Kwame Nkrumah Circle, collided with a VIP bus at an intersection near the Vodafone Head Office.
With the occupants of the vehicle trapped inside, the army of second-hand phone dealers and passers-by who rushed to the accident scene took to looting the wads of cash that spilled from the vehicle.
July 21, 2018
A police officer, who was guarding a bullion van reportedly shot and killed the bullion driver by accident at Odumase Krobo in the Eastern Region.
The bullion van driver reportedly met a rowdy funeral procession on the Odumase Krobo road.
The police officer, who was guarding the bullion van, in an attempt to restore order for the van to drive through the noisy funeral procession, fired warning shots, which bullet hit the driver.
October 4, 2019
One person was confirmed dead following a head-on collision between a Bank of Ghana bullion van and a fuel tanker at Techiman in the Bono East Region.
The collision also sent thousands of Ghana cedis notes flying into the sky and scattered on the road.
December 3, 2019
On December 3, 2019, a police officer was confirmed dead after a bullion van he was escorting was attacked by some armed men.
The deceased, Sergeant Emmanuel Chikudoh was part of a team escorting an ADB bullion van to Essam in the Western Region when the incident occurred.
October 7, 2020
On October 7, 2020, two people who connived to steal more than GH¢ 1 million they were transporting in a bullion van for a bank were sentenced to four years in prison.
A Cash in Transit (CIT) Officer, Bismark Abem, and a driver, Eric Larbi, were found guilty of two charges—conspiracy to commit crime and stealing.
What is the way forward?
Following these reoccurrences, a security analyst, Adam Bona, advised the Ghana Police Service and Governor of the Bank of Ghana to end the practice of using police officers to escort bullion vans.
"Why should police officers in the 21st century be escorting money? This was done in the 18th and 19th centuries. No serious country does that. You don't use state resources to be transporting money.
"Technology has made it possible to use armoured-fit-for-purpose bullion vans and these bullion vans usually have what is called money shredders. And so if you attack a bullion van, that was in motion carrying money, what happens is that these bullion vans ignite a chemicalized component that spills over this money and a chunk of this money gets shredded," he said.