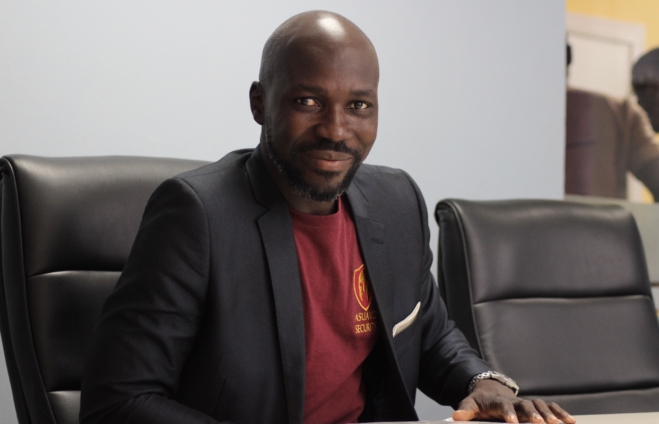 Your safety at events is your own responsibility – Asuavo Security boss
The Chief Executive Officer Asuavo Security Company Limited, Richard Osei, has advised event goers to take their personal safety at events seriously.
During the 4th edition of Joy FM's Showbiz Roundtable, Richard also assured revelers that his firm would always provide security adequate for events that hire their services.
"I encourage the general public to enjoy the festive season but please your safety and your security is your own responsibility. It is only the public that can really help assure event safety and security, while the event organisers struggle with fund and budgets," he said.
I am for safer events in Ghana and I hope the general public joins in this campaign," he added.
The Joy FM thought-leadership forum on arts, tourism and culture was held on 18th of November, 2023, at the Labadi beach Hotel.
The 4th edition of Showbiz Roundtable targeted the operations of event centres, challenges faced by event vendors, the safety consciousness of event patrons and the general precaution checklist of organizing events in general ahead of the Yuletide.
Other people on the panel were Uncle Ebo Whyte, Playwright & Event Organiser and PRO of Charterhouse, Robert Klah.
The rest were Sefa Gohoho, the CEO of Untamed Empire and Kojo Poku, event organiser at Big Ideaz Consult.
The Chief Executive Officer of IPC Events, Mosunmola Nicole Akinwamide (MNA) was the Keynote Speaker.