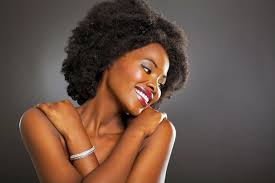 15 Ways To Become Your Best Self
The relationship you have with yourself is the most important one you'll have in this lifetime. After all, at the end of the day, the only person you can truly count on for everything and anything is you.
You may have loved ones that have your back, but you're in charge of your life and only you can make it a good one. Here's how to become your best possible self.
1. TAKE CARE OF YOURSELF.
This means that you have to make sure that you eat right even if it's boring, exercise and move your body so it becomes fit and strong, and feed your mind things that will stimulate it in the best way possible. Taking care of yourself before you take care of others should be your number one priority. You can't pour from an empty cup, after all.
2. INVEST IN YOURSELF.
This doesn't mean buying those new jeans you've been eyeing. Investing in yourself means putting your money and time into things that are going to better the person you are and your life. If you've always wanted to learn a new skill and the class costs the same amount of money as a weekend away with the girls, choose the class. Your older self will thank you for it.
3. THE BEST DATING/RELATIONSHIPS ADVICE ON THE WEB – SPONSORED
If you're reading this, check out Relationship Hero, a site where certified relationship coaches get you, get your situation, and help you accomplish what you want. They help you through complicated and difficult love situations like deciphering mixed signals, getting over a breakup, or anything else you're worried about. You immediately connect with an awesome coach on text or over the phone in minutes.
4. MAKE TIME FOR YOUR HOBBIES.
You schedule everything. Work, time with friends and family, and any other obligations you may have. It's important to add a hobby to that schedule that you do just for pure enjoyment. It could be anything and it doesn't matter if you're good at it or not. It's good for your mind to participate in things that bring you joy even if it's not leading to anything.
5. TREAT YOURSELF.
Doing some frivolous every now and again won't mess up your finances and it can actually be a good tool in becoming your best self. It could be a mani/Pedi or buying yourself a new outfit. Treating yourself as is it was your birthday can be good for you.
6. KNOW YOUR BOUNDARIES.
Letting people walk all over you will not help you get to your best self. Establishing certain boundaries—in relationships, friendships, and your career—will allow you to stand up for yourself when those lines are crossed. Sticking up for yourself will give you a better sense of self.
7. KNOW YOUR FAULTS.
On the flip side, knowing when you're being a pain in the butt yourself will give you the opportunity to work on characteristics about yourself that you may not like. The only way to know what you're doing wrong is to acknowledge that you have some bad traits just like everybody else.
8. SAY SORRY.
Being too proud to say you're sorry will only lead to harboured resentment for others and for yourself. You'll regret leaving things certain ways years down the road and regrets can weigh heavy on a person. If you want to be your best self tone down your ego when you're wrong.
9. KNOW HOW TO FORGIVE.
To build on the last point, knowing how to forgive someone when they've wronged you is another great way to become your best self. Holding onto grudges will only cause you future pain and inner turmoil will not be a friend when it comes to becoming the best you can be.
10. SET GOALS.
If you don't have anything to work towards, you'll never become a better version of yourself. Life is a constant state of achieving and advancement and you're no different. Keep a handy set of goals in your pocket and smash them one by one.
11. KNOW HOW TO OVERCOME FAILURE.
You're not going to get everything you want and sometimes you're going to have to deal with inevitable failure. That's okay. That doesn't make you any less of a person. Wallowing in your failure also won't allow you to check on what you could have done differently and how you could have been better. Learn how to overcome failure and you'll eventually reach success.
12. PRACTICE POSITIVE SELF-TALK.
It might be hard if your self-esteem is suffering, but it's important to talk to yourself as if you would your best friend. Giving yourself little pep talks when things aren't going your way will help you keep up with your goals of becoming the best version of yourself you can be.
13. MOTIVATE YOURSELF.
The more you talk nicely to yourself, the more motivated you'll be become to keep doing things that are good for your body and mind. Keeping a healthy level of motivation will lead to great things because if you know you can do something, you'll likely do it, one way or the other.
14. CHALLENGE YOURSELF.
If you never try new things, you'll never get better. It's really that simple. Challenge yourself by learning new things as much as you possibly can. Keeping your mind stimulated will also ensure that you never get bored in your life. Boredom can lead to stagnation and feelings of being lost.
15. CREATE GOOD HABITS.
We are all creatures of habit. It might be a painful truth, but it's a truth nonetheless. The more you do something, the more habitual it will become. Set yourself up to become a better you by introducing good habits one day at a time.
16. DON'T PUSH YOUR DREAMS ASIDE.
You might not be able to pay the bills with your lifelong dream, but making time for the things that make your heartbeat is important. The most well-rounded people are the ones that didn't let their dreams die.